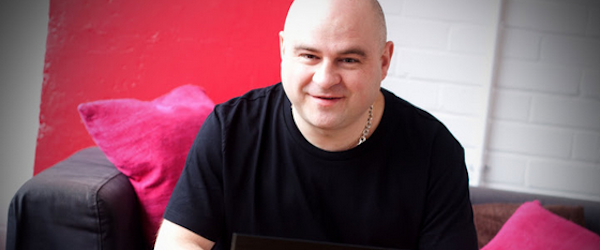 Ambassador of Social: Consultant Chris Dack Empowers His Clients for Social Success
Chris Dack had a solid job as a Microsoft Access database developer for a local college when he began to dabble in web design. What started as a hobby blossomed into paying gigs providing design and online marketing for a variety of local businesses. But he didn't have a lot of extra time to get new clients. "I needed something else to get the word out about me, and show off my work," he says. "So I started to embrace social media."
After four years doing both his nine-to-five job and his independent sideline business, with the support of his employer, he took the plunge and started working full time on his own startup. By then he had experienced the benefits of social media for building relationships and getting new business. In fact, he changed his company name to Chris G Dack Ltd to match his Twitter handle (@chrisgdack), because of all the engagement he was enjoying there.
Using HootSuite functionality to the max
An early HootSuite adopter, Chris used it to manage his activities on Twitter, Facebook, LinkedIn and, later, Google+, eagerly learned its features. To find nearby businesses in need of his services, such as helping companies refine and design PowerPoint and Keynote presentations, he uses HootSuite's geolocation functionality. "I will do a search on HootSuite for people who are talking about the presentation they're giving, or one they are about to give, within a 15 mile radius." He then reaches out on social media to offer his services and support, and those relationships often lead to new clients.
His favorite features include Hootlet, the Chrome browser add-on, to share relevant stories and articles from anywhere on the web, and to scour Twitter while conducting a Google search. He uses the Ow.ly link shortener to track what types of messages get the most attention, and from whom, and he makes the most of HootSuite's functionality to publish posts to many social networks at once, including LinkedIn Groups. He also uses a series of HootSuite app integrations, including Evernote, WordPress and Instagram to create and share interesting, relevant content.
Insights and industry-recognized credentials from HootSuite University
Last year Dack obtained HootSuite Certification from HootSuite University. "HootSuite Certification was absolutely perfect," he says. "It not only enabled me to gain accreditation, but it also enabled me to keep up-to-date with current trends, and join a community of like-minded people." He keeps in contact with fellow HSU alumni by joining in hashtag networking events on social media. "I contribute to #HSUchat and other business networking hours," Chris says. "From that I have built-up not only my own business, but I try to support others as well."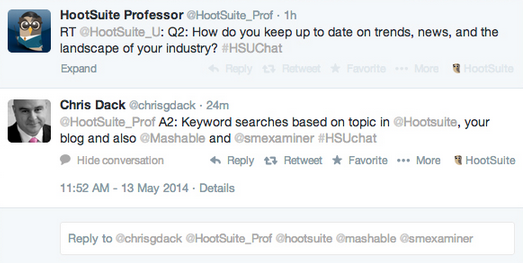 He recently became a HootSuite Ambassador, further cementing his personal brand as a social media specialist. "I've grown using social media by taking on HootSuite as my tool of choice, and I wanted to preach that to others," he says.
Chris notes that his own success using social media to build his business from the ground up has provided credibility and an ideal training ground for social tactics. "What I do for myself, I always recommend for my clients as well," he says. The nature of his consultancy enables him to use his foundation of expertise with HootSuite and social media to empower others to improve their businesses in measurable ways. "I've heard feedback saying, 'You know what? You're bang on. And what you've done for me has caused this.' It's a fantastic thing."
To get your business up and running on social media, check out our Small Business Bundle. It's tailored to save you time and help you grow your business.
This story is available for download!