#HootTip ~ How to Assign a Social Media Message With HootSuite Assignments
Social media is an invaluable marketing, customer service and conversational tool, when used effectively. On the flipside, it has the power to break businesses and cause PR nightmares.
So here's the trick: HootSuite Assignments enlists the help of your entire team to be the eyes and ears of your company on social. This way, no tweet or potential opportunity slips through the cracks. Designed for HootSuite Pro and Enterprise clients, Assignments allow you to quickly and easily assign Tweets and Facebook messages to Team Members within your Organization.
Once assigned, responded to or solved, everyone on the Team can see that and monitor its progress. Here's how it works:
2 Min How To: Use Assignments in your Dashboard
From the launch menu on the left, click the house (Streams) icon.

Locate the message in the stream to assign, hover mouse over the top-right corner, and then click the arrowhead.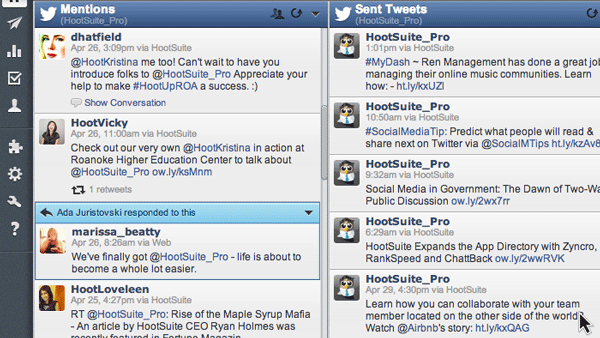 Click Assign to.

Click Select a Team to select the Team or the member who will be assigned the message.
Click All Team Members to select the member who will be assigned the message.

Optional: Type a note for the member to read. These notes can be seen by everyone on your Team. This is useful if there's a backstory or best practices tip for responding.

Click Assign and voila!
After sending an assigned post, the assignee will receive an email notification prompting them to view that post within an in-browser pop-up menu. This will allow the you to monitor both the progress on tasks that Team Member has been assigned, and tasks have been completed.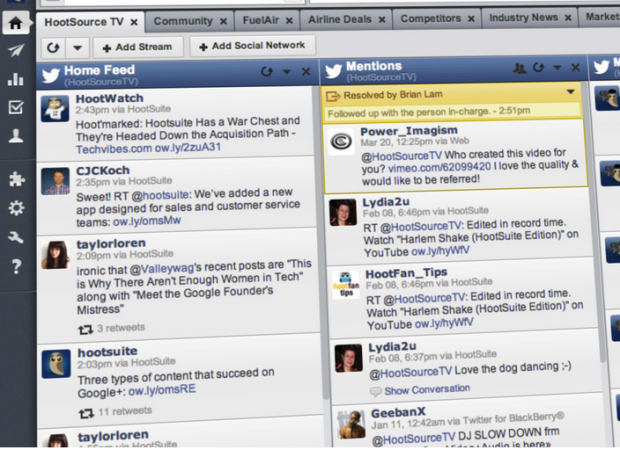 When to Assign a Social Message
Have your teams use this tool to catch PR, customer service and amplification opportunities, or if you're too busy to monitor the constant flow of social messages around your brand.
For a more in-depth look at HootSuite Assignments, and our Assignments Extension for Google Chrome, take a look at our Social Media Coach article on the subject.