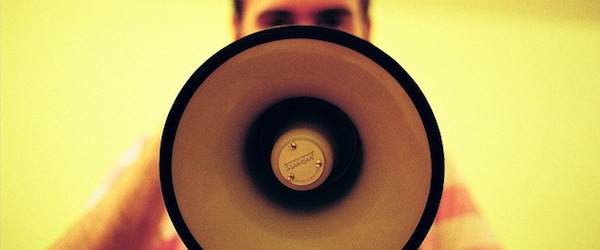 What is the Best Customer Service Experience You've Had on Social Media? Question of the Week
In the past few years, social media has completely changed the way consumers air their grievances. Instead of businesses hearing complaints behind closed doors, they are now spoken in a public forum: social media. Customers are empowered and informed by social media and as a result are louder and have much higher expectations.
When it comes to customer service and experience on social media, we know there are some brands and organizations that are absolutely rocking social customer service. Last week, we asked our Twitter followers to give us their opinion: What is the best customer service experience you've had on social media?
We had a ton of great answers, and some small conversations even popped up (solidifying the fact that these businesses are owning customer service). Let's take a look at a few of the answers you gave us, and the variables you look for when determining how great customer service is.
@hootsuite 6am on a weekday from @RailService re certain functions & CC payment options of a specific ticket counter in a tiny swiss village

— Bettina Weber (@B_L1982) May 25, 2014
@hootsuite@WeAreWhatWeDo exceeded my expectations – tweeted when I lost my diary mid-year & couldn't find a replacement so they sent me one

— Sofia Cazapiso (@scazapiso) May 25, 2014
@hootsuite the one I had with @hmvHW over the weekend. Had my deposit put down for Blow Out steel book by the end of the weekend.

— Leslie Byron Pitt (@Afrofilmviewer) May 25, 2014
Twitter has become a go to channel for customer service; if your business isn't prepared to find and respond to customer complaints you could see a major hit to your bottom line. These customers explain that a quick response time made all the difference when it came to their issues. Even if it seems like a small problem, customers will appreciate an organization that brings a human aspect to their customer service.
These people are also some of your best advocates. If they have received great service, they're more likely to Tweet their feelings. Luckily for you, they'll be sharing with all of their friends and followers at the same time.
@hootsuite the best is @Moes_HQ! I tweeted about going to their stores and they asked my opinion of new #spiceyquac

— Adelyn Biedenbach (@adelynlee) May 25, 2014
It's great to see that brands are bringing more of a personality into their social customer service. Instead of a customer feeling like they are getting an automated message, having a real person answer you back could make a big difference. Asking for followers opinions and thoughts form a strong connection and can possibly create strong brand loyalty.
@tx_realtor Thanks for the kind words, Lucy! We love what we do here via Social Media.

— American Airlines (@AmericanAir) May 25, 2014
@fannybeley We're happy to hear about your experience. Feel free to update us on your training.

— Nike Support (@NikeSupport) May 25, 2014
Whether you acknowledge it or not, people are going to share their experiences with your business on social media. Brands that make the effort to reach out and engage those users can make a major impact on those individual clients, as well as the wider audience that was exposed to the Facebook or Twitter post. A single response could mean the difference between losing one client and gaining 10.
If you'd like to learn more about the benefits of using social media for customer service, download our white paper Social Customer Service: The Future of Customer Satisfaction.