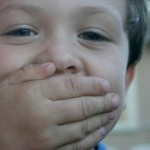 In an effort to stay on top of the hottest trends, brands often tag onto current popular topics. "Trend hijacking" is a powerful way to find communities and join the conversation on social media.
But when we asked you: "What topics should brands avoid talking about on social media?", we were surprised to see across all networks, respondents almost exclusively mentioned religion, sex and politics — and not popular culture or memes.
Take a look below to recap and find the full conversations on Facebook, Twitter and Google+.
Stay on Topic
You offered some great advice for brands falling into the competition shaming and dishonesty trap. Keep genuine and be the bigger brand when it comes to competition.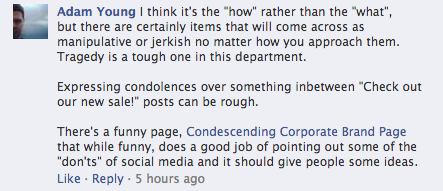 Religion and Politics
These two have been a pool of risky water since before the days of social media. In an effort to respect the diversity of your audience, it's usually best to avoid talking about religion and politics. This way, you won't alienate any of your valued customers.

@hootsuite The Thanksgiving triad: Religion, Politics, Sex. — Marina Martinez (@MarinaRMartinez) September 16, 2013
 Sex Doesn't Sell
Or at least, it sells to a very limited audience. Recognize your varying demographics and be careful not to lose customers just for the chance to temporarily go viral.
@hootsuite Miley Cyrus. :) — Susan Murphy (@suzemuse) September 16, 2013
@JoshuaHartson @hootsuite The implication of sex sells, sex itself only sells to certain markets, and never to anyone else after that. — Marina Martinez (@MarinaRMartinez) September 16, 2013
What do you think brands should avoid talking about on social media? Comment below.
Want to put the power of social media to work for you? Try HootSuite Pro for 30 days.