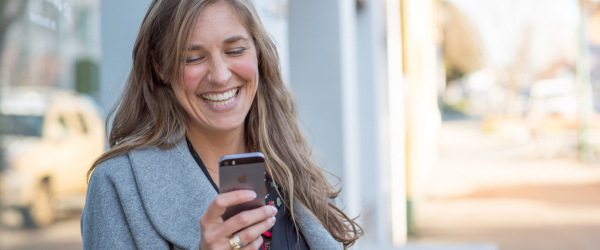 Building an Enterprise Social Media Engagement Strategy: #HSEntChat with Jaime Stein
The introduction of social media has certainly changed the way businesses and their audiences engage. And at the same time, because it's an evolving environment, many organizations are still in the process of figuring out the best ways to leverage social media for their goals and their customers.
Do the following challenges resonate with your enterprise social media efforts?
Getting executive buy-in around social efforts
Establishing social media policies and guidelines across the organization to empower employees to use social channels
Scaling social media efforts across the organization
Monitoring and measuring effectively to see a greater return in using social media
Creating deeper customer relationships through the use of social media
If these challenges sound familiar, you are not alone. Many organizations are faced with these issues and are finding creative ways to leverage social media. Join us for the June 4th #HSEntChat Twitter chat to share your ideas around social media engagement. We're excited to  interview social media expert, Jaime Stein, Senior Manager of Social Media at HootSuite (@jaimestein), where we'll dive into ways enterprises can leverage social media to impact the business both internally and externally.
Jaime brings expertise in social media from his work at Tangerine (formerly ING DIRECT) and the Canadian Football League and will share his experiences in developing robust social media efforts for these organizations. And he will  also discuss best practices to help organizations maximize their engagement efforts to yield better results.
In the meantime, here are five considerations to keep in mind when developing a social media engagement strategy:
Take time to understand audience care-abouts to build social media engagement strategies that will resonate with them.
Build a plan that includes examples of similar external efforts to help get executive buy-in and sponsorship around social media efforts.
Provide proper training, policies, and opportunities for employees to get into the social conversation and become ambassadors for the brand.
Create opportunities for external audiences to have a larger voice with the brand, from proactive listening and responding to offering formal advocacy programs.
Pilot new social media approaches to create longer-term audience engagement.
#HSEntChat Twitter Chat Details
When: Wednesday, June 4th from 9-10am PT
Where: over Twitter using hashtag #HSEntChat
Who: expert Jaime Stein, Senior Manager of Social Media at HootSuite (@jaimestein)
What: Gather new ideas, examples, and best practices to share with your organizations. And share your insights before, during, and after this #HSEntChat Twitter chat.
For other social media best practices, check out these class offerings through HootSuite University. We look forward to your participation!