Education Can Be A #HootUp ~ Go Back to School with HootSuite Community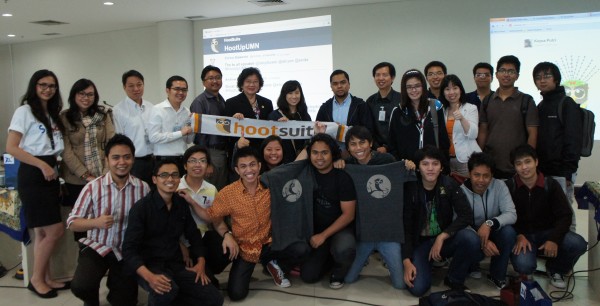 This summer, the HootSuite Community team and an incredible group of #HootFans and volunteers (with a little help from Owly too!) helped host and organize more than 53 HootUps across the globe!
With school officially back in session, we're ready to hit the books, help you host a HootUp on your campus and make some new friends along the way.
Social media is great for engaging and cultivating an online community, but the true value of social is when we're able to take these conversations offline and meet face-to-face. You're probably familiar with MeetUps or TweetUps—HootUps are similar to those events except with Owls! HootUps are a great way to share social media best practices with fellow students, learn HootSuite tips and tricks, and network with industry professionals.
Ready to plan your first campus HootUp? Here are some tips to help you organize an amazing event!
When & Where
Selecting the date and time of your HootUp is very important. Be aware of scheduling conflicts with other events on Friday or Saturday nights, and be sure to avoid busy times of the school year, like during midterms or finals.
When deciding where to hold your HootUp, consider if the location can accommodate your event plans, like keynotes and networking. Not sure where to host? You can't go wrong with a nearby pub. Visit your student society building and ask for suggestions!
Props & Swag
Do you need a projector? A microphone? AV equipment? Plan in advance and lock down the props you'll need for the night.
Campus pubs usually have mics, and you can check out your campus library or faculty department for projectors. As for swag, HootSuite HQ will send you a bundle of goodies to hand out at your event.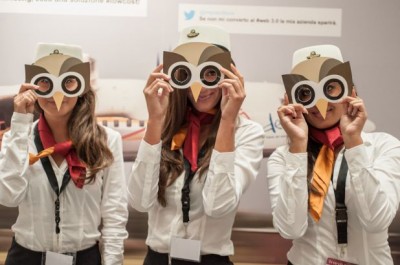 Make Some Noise
Use Twitter, Facebook and other tools to connect with enthusiastic social media users on your campus. Network with student organizations that focus on social media, e-business or marketing, and collaborate with clubs and programs on campus by incorporating a HootUp into their next social event.
Looking to get exposure for your event? Invite social media and community managers from campus newspapers—you might get some local coverage!
Look Hoo's Talking
Plan an agenda for your HootUp. Do you have a speaker or is it more of a casual networking opportunity?
Prepare ways to excite or engage your guests and be sure to keep the conversation going online with your unique campus HootUp hashtag.
Students are drawn to industry professionals who can share insights, experiences, stories or case studies on social media best practices. Check out our HootSuite SlideDecks to get inspired! Better yet, feel free to create your own using materials from our extensive Resources Library.
#HootUpTip: Look for HootSuite Certified Professionals in your area or reach out to influencers in your city as possible speakers or special guests.
Flaunt it
Take as many pictures as you can and tag them with your HootUp hashtag on all your social networks. Encourage attendees to do the same! Extend your reach and uStream the event if possible so you can share it with the students who can't make it.
#HootUpTip: After the HootUp is over, Storify your hashtag and share your awesomeness with @HootClub. We look forward to hearing all about your HootUp!
Take a look through previous HootUps by following @HootUp, and checking out the HootSuite Community Blog.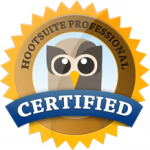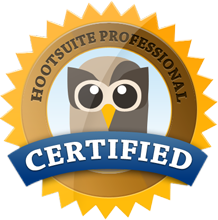 Looking to continue your social media education? Enroll in HootSuite University to enjoy continued access to our Lecture Series, social media courseware, and the HootSuite Certification Program.