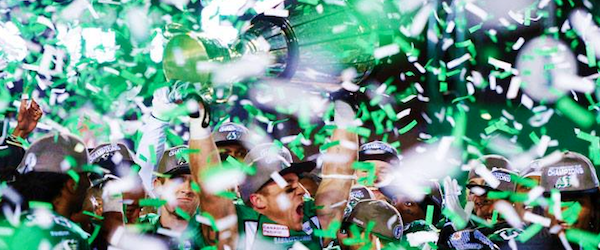 Strategizing the Social Media Play: A CFL Case Study
How does a sports team drive website traffic referrals from social?
The Canadian Football League (CFL) is played in nine major cities across the country, from Vancouver to Montreal. Its championship game, the Grey Cup, is Canada's largest single-day sporting event and one of the most watched TV broadcasts each year – attracting an average audience of five million viewers.
The CFL's Digital Media Team covers games, stories, highlights, and events of its nine teams across the country, year round. And, by engaging in meaningful conversations with fans online, the CFL has built loyal, trusting relationships. They've been able to grow these relationships and communities because all brand conversations are centralized in one interface; in turn driving referrals to CFL.ca year over year.
"Our goal with digital media is to grow usage across all of our properties and to monetize that engagement in a sustainable way. HootSuite is central to that effort as our fans increasingly look to social media for news first. More importantly the tool expands the reach of our day to day activities, and helps us accelerate our efforts when the big moments hit." – Sean Bell, Director, Digital Assets, CFL
Increased Referral Traffic and Social Media Growth
Since the CFL's Digital Media Team began collaborating in a centralized dashboard, they've seen huge results. Twitter, for example, has become the CFL's fastest growing social media platform. Its primary hashtag (#CFL) was used over 430,000 times in 2013, a 28% increase over 2012. Referral traffic from Twitter is up 10 times year-over-year since 2012, and cumulative social referrals are up nearly 200%. Engagement on CFL.ca and CFL Mobile also grew, with average pages viewed per visit up 12%.
Read 'The Canadian Football League Case Study' to find out how their Digital Media Team built an engaged community of fans online and increased referral traffic via social by 200%.