The Social Media Monster: Why CIOs shouldn't be so afraid
When it comes to social media in the workplace, it's sink-or-swim time.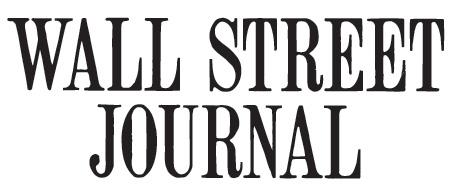 That's the message behind a provocative post earlier this week on the Wall Street Journal's CIO Report. Editor Michael Hickins describes social networks as scary places for corporations. But abstaining from Facebook, Twitter and other social sharing sites is clearly no longer an option.
According to Hickins, CIOs still consider social networks to be unpredictable, unmanageable and potentially harmful to their companies. For example, John Glooch, CIO of the Hartford Financial Insurance Company's life insurance unit confessed that he has completely sworn off Facebook as he feels the rules are too complicated.
But, Hickins points out, "social networks are an obvious and natural boon to selling in a business that relies so much on relationship-building." So what's an overworked, crisis-averse, growth-driven CIO to do?
The Human Factor
Attack the root of the problem. "Social media are like complex electronic systems with humans as unpredictable components," Hickins writes. Among the main challenges in large corporations with reputations to uphold is maintaining a unified front, i.e. a consistent voice to present to the public.  With employees from multiple departments – not to mention off-site consultants and partners – Tweeting and Facebooking, it can be maddening to coordinate and align social media campaigns.  Inconsistencies, inefficiencies and sometimes outright embarrassing mistakes are commonplace.
But . . . there's some very significant good news that Hickins overlooks. Behind the scenes, a whole new generation of social media tools designed for the workplace has emerged.  Enterprise-grade, with all kinds of security and collaboration features, these tools have taken social media out of the dorm room and into the boardroom.
For CIOs, a few security features are especially relevant.  Make sure these come standard in any social media management software used.
When working in teams, variable permission levels – limiting which employees can monitor social media accounts and which employees can actually post – are critical.  The best management tools even allow draft messages to be put in a queue for supervisor approval before publishing.
For especially sensitive social media accounts, an extra layer of protection is important.  Good management software will prompt users with an additional "Are you sure?" pop-up message before they post to selected accounts.
Sometimes, the threat comes from outside the company.  Social media management tools should be HTTPS enabled, for encrypting data and preventing access from unsecured networks.
Sharing passwords to social media accounts compromises everyone's security.  Look for tools that allow each team member to choose a discrete password to company accounts.
Tame the Monster
The net result is that the big, scary social media monster is – at least in part – tamed. Uncertainties are minimized. Benefits are amplified. CIOs can not only better control the social media space, they can also begin to document quantifiable returns on their social media investments.
Ignoring social media is no longer a realistic option. But CIOs taking the plunge should understand that social media management tools have, finally, caught up with business realities. It's time to jump in. The water's fine.
This is a post contributed by Angela Leung, Writer in Marketing at HootSuite. Formerly from the "glamorous" world of book publishing, she has traded manuscripts for blogs. Follow her on Twitter @ange_leung.