Social Command Center: A Webinar with Edelman's Michael Brito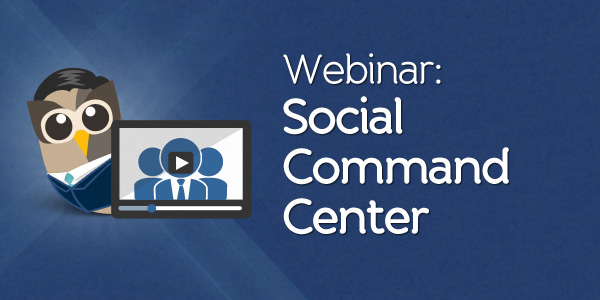 Seeing is believing. Visualizing social data may be the missing link between the adoption of social throughout an organisation and the C-Suite. Information is power, and when that information is at your fingertips, it empowers the individuals in your organization to make the right decisions and act on them.
A social media command center allows organizations, departments and teams the ability to monitor, measure and react to all online activity in real-time. Think of it as the "Situation Room" of your company, or if you prefer, as the command bridge of your company's USS Enterprise.
Join Michael Brito, Senior VP of Social Business Planning at Edelman, for a discussion on the emergence of the social command center and social adoption throughout organizations. You can watch the on-demand of this webinar by clicking the link below.

A social media command center:

Drives internal and external visibility for your company's social initiatives.
Activates and coordinate company-wide social resources and activities.
Provides real-time, actionable data for informed decision-making, to optimize performance.
Mobilizes team members through a suite of apps for mobile devices.
You can now watch this webinar on-demand!

Learn more about the benefits of HootSuite command center.