Gran Fondo 2013, Community Event Spotlight

Community Events Spotlight
Gran Fondo
Cycling has become one of the many activities that define HootSuite's internal culture and way of life. So, it was natural for us to sponsor the 2013 Gran Fondo Whistler, one of the premier cycling events in North America.
Five of HootSuite's brave Owls participated in the 76 mile ride from downtown Vancouver, along the world renowned Sea to Sky Highway, finishing in Whistler, British Columbia.
Congratulations to: Brian Lam (Video Production Technician), Jess Wakeman (Freemium Marketing Manager), Mark Holder (Director of Partner Integrations), Conrad Chartrand-Houlden (Strategic Account Services Manager) and Geordie Henderson (Senior Director of Product) for completing the ride!
The ride began with 1,700 metres of climbing before a much needed rest and 1,000 metres of descent — for a net gain of 700 metres of elevation.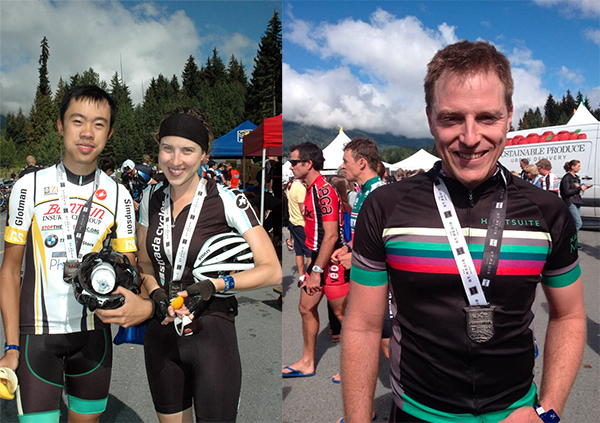 See more of the #HootSuiteLife and head on over to our Careers Page.