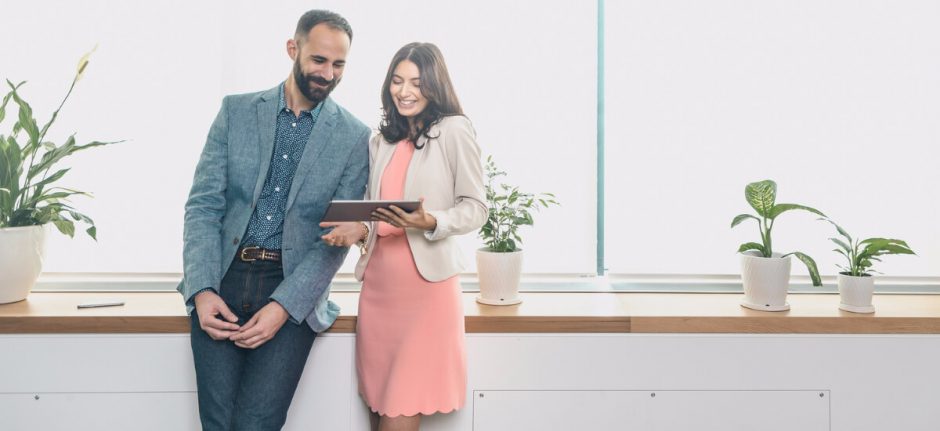 Connect via Hootsuite: Learn How Social Impacts the Customer Journey
With 22,500 registrants from more than 136 countries around the world, our Connect via Hootsuite (CvH) virtual conference that took place October 5, 2016, was our largest free online social media conference yet.
The theme, using social media at every stage of the customer's journey, was explored in-depth with over 20 virtual booths and presentations from industry experts and leaders that included Microsoft Canada president Janet Kennedy and Hootsuite chief marketing officer Penny Wilson.
Opening up the event, Kennedy and Wilson spoke about all things digital transformation—from how it affects every part of the customer experience to the challenges companies face during this time of change. Watch the video of their chat below.
All seven hours of presentations from our Connect via Hootsuite virtual conference are available online for free. Watch here.
Impressed by @hootsuite's first panel; @hootpenny and @JKennedyMSFT kicked things off with actionable & eloquent insights #HootConnect

— Kimberley Hunter (@vancouverhunter) October 5, 2016
CvH also had special guest speakers from Facebook and Twitter. Other big brands such as Marketo and QuintilesIMS shared ideas and tactics for connecting with customers on social, some of which were shared by enthusiastic CvH attendees on Twitter.
https://twitter.com/kat_johnson/status/783701171936657408
4 in 10 customers want even more #digital interaction methods than what brands are offering #HootConnect @hootsuite

— JeanMarie Derespina (@JMDTechMktg) October 5, 2016
Digital Transformation – Engage customers, empower employees, optimize operations + transform products @Hootsuite/@JKennedyMSFT #hootconnect

— PRIMESPORT (@PRIMESPORT) October 5, 2016
One of the dynamic presentations came from social media security innovator ZeroFOX, whose chief marketing officer Brian Reed spoke about the risks brands face on social media. Discover what those risks are and how you can protect your business by checking below.
We also heard from premier Facebook marketing expert Mari Smith, who shared best practices and tricks that you can immediately put into action to achieve the results you want with your social strategy. Get tips for boosting organic reach on Facebook and engagement tips, and learn what a super fan is and where to find them.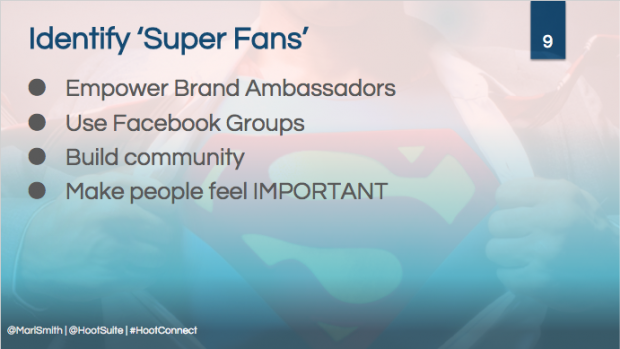 If you're after practical advice for engaging your customers, Marketo's Heidi Bullock, group vice president of marketing, has you covered. Along with Hootsuite's vice president of growth Traci Mercer, Bullock maps out the entire buyer's journey and demonstrates what each step means for your business, and how you can use that knowledge to build awareness and drive revenue.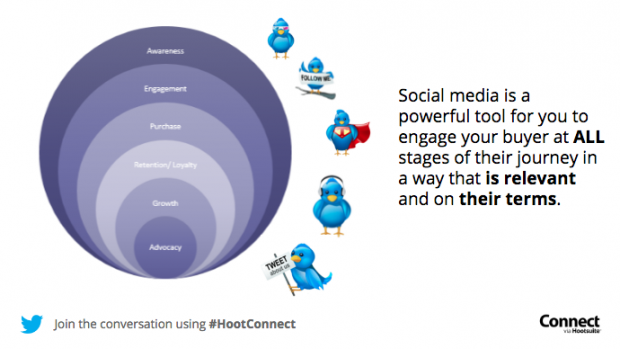 Those are just a few of things covered in the more than seven hours of presentations from Connect via Hootsuite.
If you regret not being one of the thousands of people who attended the virtual event, watch it on-demand and get access to all kinds of CvH exclusive content such as social media reports, guides, and case studies.
Register now for our next free online conference and learn how to grow leads and close sales.