Learn About Content Curation at this Virtual Conference

Content curation is a critical aspect of an organization's Social Media and Content Marketing strategies. Used correctly, it has the power to inspire, influence, and impact the way your customers are making purchase decisions.
How Social Media Changed the Game
Join Ashley Jane Brookes, HootSuite's Content Manager, for "A Guide to Content Curation: How Social Media Changed the Game" at the Marketo Virtual Conference. Join Ashley on September 19th, from 12 – 12:45pm PST, as she shares real-world tips on tying content curation to social success, including:
Best practices to drive traffic
Improve SEO
Maintain brand relevance in social streams
Sourcing, sharing and measuring the impact of content
Scaling social campaigns through a blend of original and curated content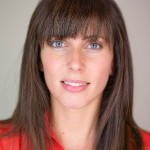 Meet Ashley
Ashley is the marketing lead for HootSuite's Brand and Content strategies, with a focus on enterprise business and client success. Since September of 2010 Ashley has helped grow the marketing efforts for the company which has seen growth in excess of 7 million users.