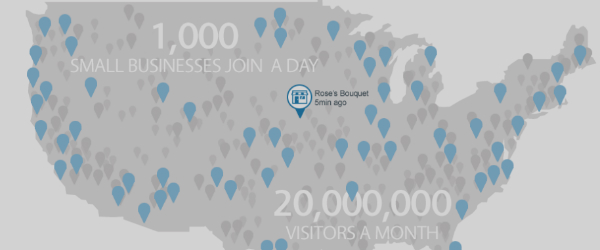 How Content Marketing Drives Engagement: A Manta Success Story
Successful small businesses must promote themselves in a clear and effective manner online. To discover what other businesses are doing and learn from their challenges and successes, SMBs are increasingly turning to online business directories for networking opportunities and best practices.
One such directory, Manta, helps small businesses get the visibility they need to succeed in today's competitive market. Driving 20 million unique monthly visitors and 30,000 monthly new business signups, Manta is a highly trafficked destination for customers to find products and services from local businesses across the US. They give businesses the chance to build their brand presence, reach new audiences, showcase products and services, and connect with other businesses.
We learned how content marketing and social media has helped Manta educate customers, and nurture online communities.
How to Engage with Communities using Content Marketing

As an online directory, Manta acts much like a hub for businesses, but to ensure they stay connected and engaged with their current and future customers, they require an active social media presence. Manta's main social media objective is to build and maintain a strong relationship with anyone who wants to engage with them—and with nearly 80,000 dedicated followers and millions more in their online communities, their focus on building a trusting relationship is paying off.
"We use social media as an essential channel to engage with small businesses and maintain our reputation as a go-to SMB resource," says Heather Harmon, Public Relations Manager at Manta. "Being a trusted online resource helps drive unique site visitors and increase small business engagement."
Sourcing and Sharing Daily Nurture Content to Educate Small Businesses
To help small businesses profit, connect, and grow, Manta has a well-organized content calendar full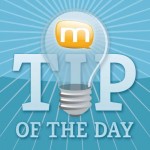 of educational material. Sourcing daily content to schedule ahead-of-time—alongside daily tips, blog posts, and community-generated highlights—can be challenging. Manta also refers to Hootsuite's Suggested Content (BETA) feature to source relevant content that will resonate with their audience.
"Small business owners tell us what they want," says Harmon. "With Hootsuite Suggested Content, we can search for SMB-related terminology for different industries and then share that sourced content from other publications to add extra value and reach new audiences."
Boosting Small Business Engagement with Social Media Campaigns
Social media campaigns boost Manta's engagement substantially. In 2013, they launched a summer campaign on social media called the "Small Business Love" photo contest. 2014's summer campaign encourages users to share their best business advice through the hashtag #MantaBestAdvice, and vote for their favorite advice—the top submissions of which will create a sharable ebook. This motivational, customer-generated content encourages social sharing and builds a collaborative, supportive community of small businesses.
Managing Marketing Content and Social Media Community
With such a large community driving a tremendous amount of monthly traffic, Manta needs to coordinate and organize their social media efforts so that users who want to reach them, can. "Hootsuite allows us to get a great bird's eye view of all the social networks, conversations, and content that revolve around our brand and customers," shares Harmon. From monitoring multiple hashtags such as #smallbiz and #MantaBestAdvice in dashboard, to managing social on-the-go with Hootsuite Mobile, Manta doesn't miss a Tweet. Not only are they active online, they're quick to respond, highly engaged, attentive, and personable.
"We know what content works best with our audience and how we're doing on social media thanks to trackable ow.ly links and reports that show engagement, sentiment, and link click-through," shares Harmon.
For both Manta and many of the small businesses that they serve, content marketing is an essential part of their social strategy. By planning ahead, businesses can schedule superior content in advance and focus daily efforts on engaging with customers in real-time. Strategizing ahead-of-time enables Manta to focus on becoming a thought leader and reliable go-to resource for small businesses. Because Manta is engaged, approachable, and friendly, they've created a supportive environment for businesses to learn from, flourish, and grow.
Download this story!