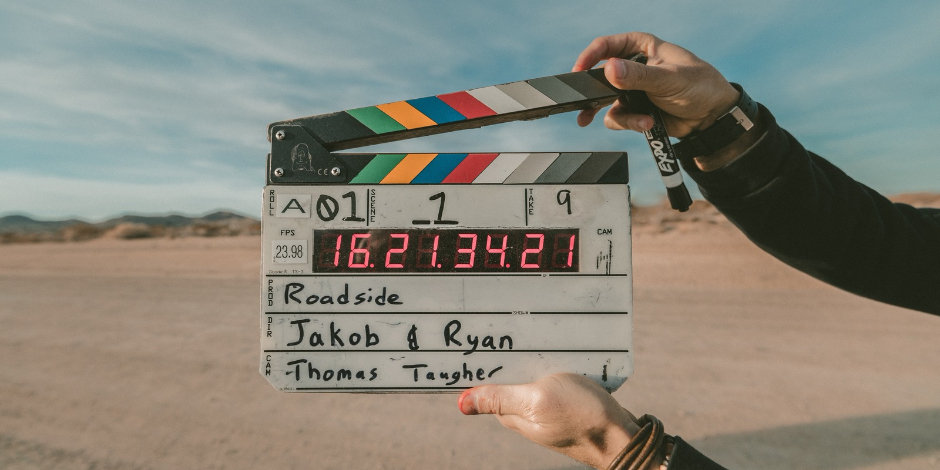 What it Takes to Create a Great Social Video: A 10-Step Guide
When it comes to producing great videos for social media that drive engagement and audience growth, there's no perfect formula. But there are certain ingredients that can go along way to achieving success.
In this guide we take you through Hootsuite's own 10-step video creation process and tell you how we made one of our most successful videos to date (below).
1. Repurpose top-performing content
Creating high quality social videos isn't cheap. That's why we use our top-performing blog content as a jumping off point for our videos. It's an efficient way for us to repurpose content rather than invest resources into something that hasn't been tested.
We share similar audiences across our blog and social channels, so we know that if a blog post performs really well, there's a good chance it will make a popular video. That was the case with our TED Talks blog post, which was a top-performer in its first week live.
If you don't have a blog post to repurpose, you can choose another piece of content, but it must have good visual potential. ount.
Any piece of content that becomes a social video needs to meet this criteria:
The content is easily digestible (often in 'listicle' format)
Information can be condensed into a one-minute format
Opportunity for graphics and/or visuals
Since the TED Talks blog post includes videos itself, it was a natural fit for a video format. And it was easy for the team to source images and audio clips that would accompany the text.
2. Write a short script
Once we've decided on what blog to use, we take a small, impactful section of the writing as the basis for the script. With the TED Talks video, we chose to feature three out of the seven listed talks in the original article. We felt they would translate best on social and entice the viewer to click to the blog post the complete list.
Our social video scripts are never more than half a page for a one-minute video. In the case for TED Talks and other short listicle videos, the scripts are usually around 100 words. If there's too much text on a frame, it's hard for the viewer to follow along.
3. Choose the right platform(s) for your video
Each social channel offers unique opportunities for video. Depending on the topic and audience, we make decisions about which channels will work best. That way, we can optimize the viewing experience specifically for each network.
We decided to share the TED Talks social video on Facebook and Instagram. We chose Facebook and Instagram because they have a strong social media practitioner audience that is interested in advancing their careers.
4. Choose the proper video orientation
There are several options to choose from when it comes time to capture or create your video: portrait, landscape, square, and fullscreen. Each orientation has its own advantages depending on the type of video you're creating and where it's being published and shared. For example, if we know our audience is split across desktop and mobile, we'll use square because it looks good on both.
We chose the portrait format for the TED Talks video because we wanted it to be a mobile-first experience. From past videos like this one, we knew that most of our viewers were watching on a mobile device.
5. Apply your brand's unique visual aesthetic
If we are running a video series or a video belongs to a campaign, we'll have our designers select specific colour palettes and iconography for a seamless look and feel. We also make sure that any videos in a series are the same length.
TED Talks was a standalone video so it didn't need to match a specific campaign aesthetic. However, it matches the aesthetic of our listicle video genre, which uses the same typeset and motion graphics.
Once we create a "look" for a certain genre of video, we use that as our template. This saves a lot of time and resources when it comes time to make more videos in the future.
6. Create motion graphics
Our video team uses Adobe Creative Cloud to create our social videos, specifically, After Effects and Audition. After Effects is for motion graphics animation and Audition is for voiceovers and music. These tools are the industry standard for motion graphics and sound design, but there are other options like Premiere and Final Cut Pro X.
After Effects and Audition require learning and expertise, so it's not something we'd recommend unless you have some experience working in production. If you don't have an in-house team, it might be worth outsourcing your video production at this stage.
Our TED Talks video took our video team around two days to build. Based off the script, we found footage and screenshots that corresponded to the talking points and built out the visuals accordingly.
7. Add a soundtrack
If viewers are watching your video with the sound on, it's important to keep them engaged with background music. We get our music off music licensing sites like Premium Beat and License Lab. Tracks cost between $25 and $100. There are also plenty of royalty free music sites if you're on a budget. If we're getting music from a paid service, we download a preview with an audio ident so that we can test it with our video.
If you're specifically making a video to share on Facebook, you can source free audio tracks and sound effects from Facebook Sound.
As a general rule we choose music without lyrics. We don't want anything that will be too distracting. That's why we opt for electronic, acoustic, minimal, or techno. The music we chose for the TED Talks video was upbeat and playful, to match the educational theme.
While finding a soundtrack that fits our video is important, we also make sure that we optimize for silent viewing as 85 percent of people consume video content on Facebook with the sound off.
For more on this, check out our previous post 8 Free Resources to Soundtrack Your Social Video.
8. Optimize your video for the specific platform
Our TED Talks video performed really well on Facebook and Instagram because it was optimized for those platformas. Facebook's recommended video dimensions depend on the type of video you're creating, so it's important to follow those for best user experience.
We built out our video for Facebook first since it was our longest version. It was just under a minute, portrait format, and under 1GB.
We then repurposed that video and sliced into three 15-second clips for Instagram, which was also in portrait format and less than 50MB. We added "swipe up" in our edits for Instagram videos because it has a different user experience that requires people to swipe up to view the link.
9. Target the right audience
Even the best videos need to be shared with the right audience in order to resonate. For our TED Talks video we targeted people that were:
Interested in TED Talks
Had job titles that were related to social media
Already watched one of our previous videos
Based on these categories, we had a focused target group on Facebook and Instagram. Knowing your audience is key to getting a high engagement rate.
10. Measure video performance to improve future content
Our TED Talks social video built on the learnings of our past videos. Based on the user data and performance stats of similar videos, we knew what to tweak to make TED Talks even more successful.
If we didn't test and iterate every social video, we wouldn't know how to improve our strategy. That's why we keep a close eye on the performance of all our videos and diligently track demographics, audience, and interests. We also group our videos according to different types so that we can understand why certain videos do well.
Create your own top-performing social video
Like anything on social, quality and consistency are a big part of making video tactics successful. A top-performer likely won't happen overnight, and will instead be the product of a lot of hard work and testing.
Once you've created your winning social video you can use Hootsuite to easily upload, schedule, and promote it across multiple social networks.