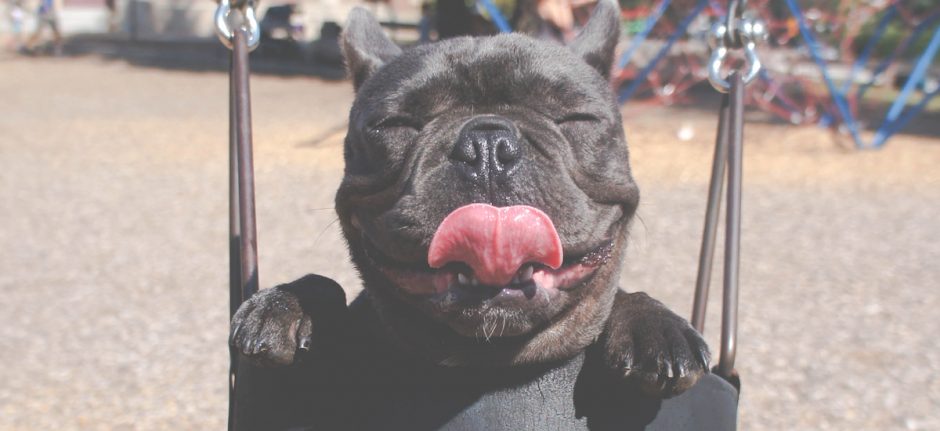 8 Dogs That Are Better at Instagram Than You
They snore, they drool, they're hairy, and they're better at Instagram than you. No, we're not talking about your ex—we're talking about dogs.
The dog Instagram community has become a phenomenon that's proving lucrative to their socially-savvy owners. New York's most Instagram famous dog, Marnie, boasts over 2.1 million followers.
With follower counts like that, it's obvious that there are lessons for brands here. Below, we take a look at some of the best insta doggos and what you can learn from them.

As mentioned, Marnie the Dog is perhaps the most well-known pooch on this list. She's even attracted the attention of celebrities such as Taylor Swift, James Franco, and Jonah Hill. But fame hasn't changed her.
The New Yorker wrote a profile about Marnie, calling her "the most famous American dog on Instagram," a title that is thanks in large part to her charmingly wayward tongue. Although Marnie's looks definitely have a lot to do with her popularity, she also has an in-tune social media manager to ensure she's spreading the joy far and wide.
While Marnie doesn't do sponsorships (don't call her an influencer!), she sells merchandise of her famous mug online.
Key takeaway: Listen to your audience. Marnie's owner and best friend Shirley Braha tells Elle magazine how the duo found success: "I got 400 followers in the first month, which felt like a lot, so I decided to start paying attention to what resonated with people and doing more of that." For social media marketers, this is a great example of how social media listening can help you tailor your content to your audience.
When you're just starting out on Instagram, it can be hard to get your account off the ground. You know you have great content, but you haven't built your audience yet.
Chloe The Mini Frenchie solved this problem by working with a bigger name in the dog Instagram world at the time, Manny the Frenchie. Manny shared a photo of Chloe with his massive following of more than 1 million Instagrammers, giving Chloe her big break.
Once her brand had been established, Chloe continued to appear on other dog influencers' feeds, further boosting her own exposure and follower count, which now sits at 188,000. By engaging with valuable influencers, accounts like Chloe's can find and engage with relevant communities.
She's been so successful, that she's now doing photo shoots for major brands.
Key takeaway: Work with influencers. People can't follow you if they don't know you exist, so piggybacking off of someone else's success (just while you're getting started) can make you more discoverable. Especially if you work with an influencer in the same industry, this can help gather followers from a pool of like-minded fans.
Toby LittleDude is a former #HootDog, and his presence could command a room like no employee at Hootsuite.
And on Instagram, Toby's personality really comes out to play.
His account is a goldmine of good-natured sass that sets him apart from the crowd. The hilarious spot-on captions accompanying his photos, along with his consistent photo style, have established a strong brand voice and style. He also makes sure to answer questions and respond to comments on his posts, all while staying on-brand.
Key takeaway: Highlight what defines your brand. Make a list of qualities and values you want to embody—use that list to shape your image on social media.
Pam of Pam Loves Ferrari Boys skyrocketed to success when an Instagram video of her wearing sunglasses and driving a little red car became a viral sensation. Pam's charm was obvious, as was the creativity behind her content.
Now with over 64,000 followers, Pam has kept up her Instagram antics with a well-oiled content machine of which the highlight are her adorable videos.
Pam's Instagram videos are ones that we could (and do) watch over and over again. They're creativite, funny, and impossibly loveable.
Key takeaway: Create compelling social video. Like Pam, you can try a variety of video types and formats:
While Aqua Corg might have found success with his cuteness alone, using hashtags has definitely helped him build a following of over 135,000 fans. Because, as we all know, hashtags are a great way to make your content more discoverable.
In order to not take away from his captions, though, Aqua Corg adds a comment with a group of relevant hashtags. For example, some of the hashtags Aqua Corg uses regularly include #corgi, #corgibutt, #dogsofinstagram, #corgistagram, and #dogsofinstaworld.
Key takeaway: Use hashtags. Hashtags help make your posts discoverable, grouping relevant content together so that it can easily be found by other users. But use them sparingly and only use relevant ones. You don't want to come off as spammy or desperate.
Say hello to what might be the cutest pomeranian you'll ever see on Instagram. Jiffpom is the most followed dog on social media in 2017 with over 25 million followers across all channels, is a three-time Guinness World Record holder, and stole the show in Katy Perry's "Dark Horse" music video. We can see why—he's got a great haircut and is unbearably cute.
Besides being cute as a button (and making it known by dressing up in costume and posing appropriately), JiffPom also knows the value of a good regram. Resharing content takes up a lot JiffPom's feed, as he often poses with friends, social media influencers, and celebrities like Heidi Klum:
Key takeaway: Reshare your best content. It takes time and money to create great content, so it's worth getting as much value out of it as possible. If you find success with a particular piece of content—like it's being shared widely or generates a lot of discussion—even when it's on someone else's account, post it again so new people can find it. Just use different copy and hashtags to go along with it.
Whiskey is a Hungarian Vizsla and is described as "half human and half princess" in her Instagram bio. Her feed is littered with scenic pictures of the Pacific Northwest, making it look like the most beautiful place to live. And with over 74,000 followers, Whiskey doesn't do half bad for herself on Instagram.
Besides taking advantage of her breathtaking surroundings, Whiskey talks about her human mom and dad—a lot.
Whiskey's Instagram photos tells the story of what her and family are up to in each post—whether that is a rainy drive up to the mountains or a moment that sparked a fond memory.
Key takeaway: Use the power of storytelling. Whiskey's story is one about family, memories, and enjoying the great outdoors. Consider the narrative your brand is telling. Is there a setting? (Maybe the city your company was founded in.) A plot? (You can use your company's mission statement.) Main characters? (This can be your employees).
Look at your brand values and see what you can come up with. You can even choose to share the stories of your customers, similar to what PayPal does on Instagram.
Ever seen a baby fox? Meet Quincy. She's one of New York's most popular puppies, has been interviewed by InStyle, and boasts over 34,000 followers on Instagram. She's cute, she's foxy, and she fits into small places.
Besides looking more like a fox than a pomeranian, Quincy knows internet humor or, more specifically, how to make a great meme. This works well because not only are memes funny, they can spread across social media like wildfire—making them a clever marketing tool.
Key takeaway: Use memes—but selectively. Take the time to understand a meme and make it work for your brand.Creating content that isn't salesy or overly self-promotional but instead is charming and relevant can go a long way. People want to feel like they're engaging with real people, not a corporation trying to sell them something.
Hootsuite's social team has found success through using memes at the right time, with the right message. See what steps they took to create a meme that turned into one of their top-performing tweets of all time.
Dogs can teach us countless lessons in life—from how to listen to your instincts to how to succeed on Instagram. If you thought you knew everything about Instagram, the top dogs listed above show that you really can teach an old dog new tricks.
In addition to keeping up with your favorite dog influencers, you can use Hootsuite to schedule posts and manage your brand's Instagram presence. Try it today.