Empowering the Front-Line to Improve Your Bottom Line – Webinar with Attensity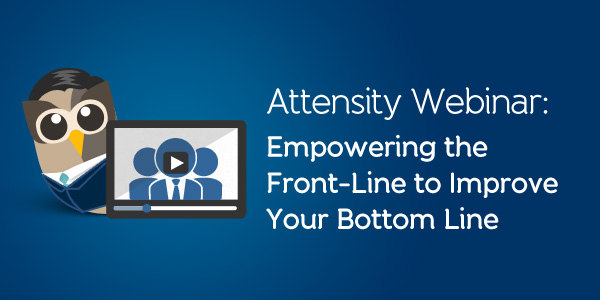 Social media engagement is transforming the way organizations deliver customer care and enhance customer experience. Beyond the contact centers, organizations are looking to empower social customer service, but without compromising quality, or over-burdening public-facing employees.
In a live, collaborative webinar with Attensity and HootSuite on Thursday, July 11th, 2013 @ 1pm EDT, learn how you can extend advanced customer care capabilities to customer-facing employees throughout the organization, to quickly and accurately engage with their audience and address any customer care issues.

HootSuite is launching a new integration with Attensity, the leader in multi-channel contact center solutions for enterprise customer care groups. By combining HootSuite's ease-of-use and powerful publishing and engagement capabilities with Attensity's customer service-focused workflows and advanced reporting, this new integration delivers an enhanced social customer service solution across the organization.
 In this webinar, you'll explore:
Best practices for enabling the customer-centric enterprise

Unique challenges of high-volume, high-impact social media engagement and customer care organizations

Previews of the upcoming Attensity-HootSuite integration, featuring real-world examples of how organizations can effectively leverage this integration
To learn more about this integration, and how companies are empowering their front lines to drive organizational results, register for Empowering the Front-Line to Improve Your Bottom Line.

Designed for large global organizations, HootSuite Enterprise lets brands and their agencies manage social interactions across 50 social networks in 15 languages to build their brand, improve customer service and drive revenue. Learn more at enterprise.hootsuite.com.