HootSuite at Vancouver's F5 with Malcolm Gladwell & the Owl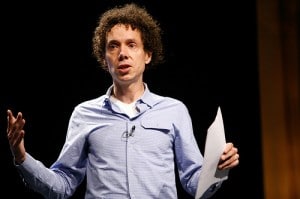 The F5 Expo is coming up on April 7th in Vancouver at the (new grass-roofed) classic Canada Place Convention Centre and features a keynote by renowned thinker (and Canadian) Malcolm Gladwell (@gladwell) along with a trade show and variety of panels.
HootSuite is participating in a few different capacities – from panels to photo opps – and invite you to join in the fun at the Trade Show with a complimentary ticket.
Fistful of Tickets
We have a stash of tradeshow passes to give away to people who get in touch by raise their hand. Just send a Twitter note to HootSuite Community Wrangler @daveohoots. While these tickets won't get you into see Mr. Gladwell's remarks, there is plenty of fun on the floor too.
Be the Feed
HootSuite is an F5 media sponsor so you'll see our familiar dashboard on the presentation screen streaming all of the #F5Expo tagged Tweets – including yours. Plus look for the sign with the unique #hashtag for each panel to participate in the "back channel" conversation.
Twitter for Biz
HootSuite is hosting 4 Twitter for Business panels starting at 10am and lasting approximately 15 minutes each. The panels will feature local experts (including the HootSuite and Invoke crew) and will focus on Twitter for Business.
Blurb: Whether you're already on the Twitter bandwagon or you see it as merely the latest trend, recognizing the impact of microblogging on business is important. Trends in this area are quickly emerging and evolving. For example, companies are now paying high ranking twitter members to talk about them. It's a turn (perhaps for the worst) in social media campaigns. Stay in the know by learning about new twitter trends and the impact they could have on your business. More importantly, get to know some basic rules that will help you build a loyal following.
Times: 10:00am | 10:45am | 11:30am | 1:00pm
Location: Booth 110+112
Red Carpet Owl Pics
We've talked the HootSuite Owl into leaving the nest for photo opps. Think of the envy from your friends when you share your Owl pic on Flickr tagged with "hootsuite" (hint, hint).
The Owl has been known to cavort with celebs like Wyclef Jean and MC Hammer – yup, a *very* big deal. So fly by Booth 108 for your chance to schmoooze with the elusive Owl.
Can't wait? Check out the Owl's moves (thanks @robcottingham) at Vancouver Twestival.
Start-up Gurus
Ryan Holmes will be a speaking on the panel called "The Secret to Success: Avoiding Start-up Pitfalls" along with Danny Robinson, Michael Fergusson and Carisa Miklusak. Here's the gist:
The Secret to Success: Avoiding Start-up Pitfalls
Sometimes the best way to learn is from others' mistakes
Participate in an intriguing discussion on start-ups that have failed. Did you know that companies like Apple had several flops before they got it right? or that web tv was first bought by Microsoft in 1997 and failed? However, web tv, today, is on an upward trend towards mass adoption. This exemplifies that failure doesn't always reflect the end of an idea.
Attend this dynamic session to uncover the critical components of timing, as well as learning the difference between when to give up and when to push harder.
Experience comes from a series of overcoming bad decisions and sometimes timing is everything.
Phone it in
To keep up with the F5 schedule on the go with the F5 Expo iPhone app. Gratis.
Registration
Want more than the free Trade Show pass? Here's custom registration info for HootSuite enthusiasts, including promo codes, sponsors, etc.
See you there!