Facebook and HootSuite Make a Social Splash ~ News Roundup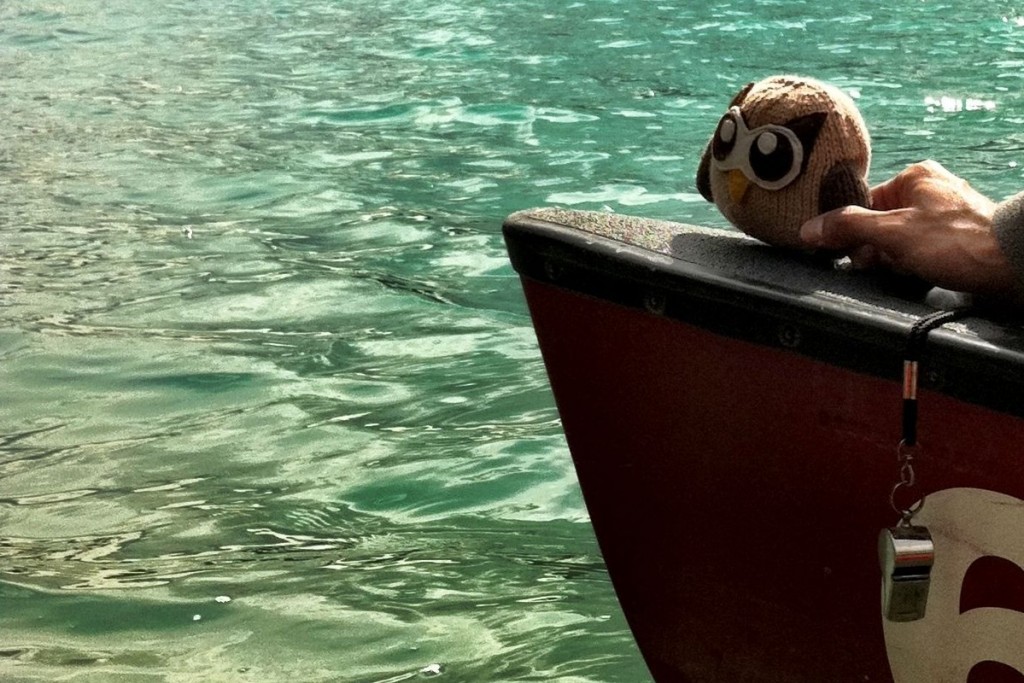 HootSuite is listed as in a relationship, with Facebook, and it isn't complicated! With the addition of Facebook Groups, Events, Photos & Geo-targeting, you are now ready to impress and engage your friends and fans.
The big Facebook release made quite a splash and we're happy to report on the waves of reviews coming through talking about the latest features and featured music from the release video by Hey Ocean! – "Make a New Dance Up."
Dive in after the jump to see what people had to say about our release.  You'll find the latest iteration makes community outreach, monitoring, and analytics even easier for Facebook. From start to finish – create, manage, and analyze your Facebook marketing campaigns right from the HootSuite dash! Now that's Like-able.
Coming next: A best practices guide for participating with your fans and friends in Facebook plus notes about Edgerank and optimizing updates.
Like Facebook? Like Twitter? Like HootSuite!
Here's what people had to say about the new #Hootbook release!
The friendly folks at The Ticker show have put together another great video featuring HootSuite! Alongside the video, their blog post also gives a run down of the new Facebook features.
Adding your Facebook Profiles and Pages has always been easy, but with the update you now add Groups. You can now monitor the content across all your Profiles, Groups and Pages within the Facebook streams on the HootSuite dashboard.

You can even customize what content you want to see. HootSuite allows you to customize your streams with the news feeds, videos, photos, events, status updates and your wall post. You can even filter a feed to just cover select users or comments from a status update.

As a member in a few great Facebook groups, we're really excited to add these to our HootSuite feed. It has really helped us stay engaged in the conversation within those groups."
HootSuite introduced some powerful updates to help you do even more in the social media dashboard than you were able to do before.

The platform substantially increased Facebook functionality by adding posting and monitoring for Events and Groups, plus improved Pages and Profiles with photo uploading, geo-tools and search of all public updates within a HootSuite stream.
They also included a blurb from HootSuite's CEO:
"As Facebook becomes an increasingly important forum for building business, we think these new tools will help make the most of this valuable social network," stated in a letter from Ryan Holmes, CEO.
HootSuite does it again adding more features to the already stellar social media app. This time it's all Facebook love for HootSuite and by the looks of the video from the newly updated HootSuite Facebook features page, I don't think you'll ever after visit Facebook again. Which is just fine by me.

Now, if you're thinking I'm going to wax poetic about Facebook (perish the thought!) or HootSuite (I've done that loads already)—you're wrong. After seeing that my HootSuite Fluid app wasn't just idle this evening but logged out I knew that HootSuite would have some new coolness in store for me tonight.

And I was right (of course)."
Author Tris Hussey also offers a bit of speculation about HootSuite's future…
TMCnet – HootSuite Goes 'Owl' the Way with Facebook Dashboard Enhancements
The interface refresh will equip users with more control over their Facebook Groups and Events, as well as Profile and Pages, within HootSuite streams. Customized tabs for news feeds, photos, videos, events, status updates and wall posts have been created to make the entire Facebook experience that more structured – and fun, of course.

Moreover, users will now be able to attach and upload photos directly to their Facebook pages, scour public updates for brand citations, and even geo-locate campaigns.

For those managing a bucket of pages within Facebook, HootSuite has gone "owl" of its way to bring an updated Profile Picker to users for easy selection of favorites and default profiles, and even the option for auto-complete functionality. Users will also gain access to a Report Library, which includes social analytics reports for Google Analytics and Facebook Insights, both of which will work seamlessly between Web, PDF and print views."
HootSuite also made it more simple to add photos, allowing for direct uploading rather than forcing customers to link to an image. HootSuite uses the enhanced compose box for this method and it works smoothly and efficiently.

While Facebook Places may have gone by the wayside, geo-tagging is still a popular Facebook feature and HootSuite has taken that into consideration, Enterprise clients can now post specific messages by region or language.
I'm so excited about HootSuite's changes! For my own social media marketing I post to 6 groups regularly and probably another 6 on a less regular basis – this new feature could save me at least an hour a week! And that's just on the stuff I do for me – so it could save you a similar amount of time!"
Facebook Insights reports have been available in the HootSuite social media management dashboard for some time, but now users can manage all campaign tasks, including assignments and scheduling.  A big plus for enterprise users is the new ability to geo-target campaigns by language or region. To me that's a major coup for HootSuite and a compelling reason for enterprise users to take a serious look at HootSuite if they aren't already on board."
By the way, if you liked the song (called "Make a New Dance Up), the band "Hey Ocean" is allow­ing Face­book users who like their page to down­load the song for free!

[…]

Images are SO MUCH EASIER to deal with now with its new dynamic com­pose box. Instead of forc­ing you to link to your image, Hoot­Suite allows you to upload your pho­tos directly, com­pletely embed­ding them. Online videos and links work the same way. Yes! You get a pre­view of the image/video/document/link and the abil­ity to com­ment on those videos."
You can now monitor everything that happens within profiles, pages and groups, while you can customize your tabs using options for News Feeds, photos, videos, status updates, events and Wall posts. You can also filter these streams so that you only see content from selected users or posts.

New search tools allow you to view and filter public data on Facebook. Over 20% of content on the social network is public and you can save any search as a stream so you can monitor public usage of that content. You can assign follow-up tasks and also Like and comment on posts directly within the stream."
HootSuite, the third party social media client seems to have had quite the busy day. For one, the social media dashboard is now equipped with more Facebook functionality, which means that users can now perform more functions in the dashboard itself than they could have before."
HootSuite's two million users  now have access to tools that include more support for Facebook Groups and Events, as well as enhancements to the Pages and Profiles tools. Meanwhile, companies can now search all public postings on Facebook to monitor brand mentions."
Social media dashboard Hootsuite is now available with deeper Facebook integration. While Facebook support was already present on the platform, it lacked essential features like managing news feed right within the dashboard. With the current upgrade though, Hootsuite brings Facebook's platform experience on par with Twitter's.

[…]

Profiles and Pages can be customized with columns for photos, videos, news, groups, and event. Photos can now be chosen and uploaded with new Photos functionality to customize the look and the feel. Hootsuite has ugraded its compose box functionality to make the entire Photos experience more intuitive."
Beyond Facebook, HootSuite improved overall upgraded, including adding favourites and defaults to the profile picker and revamping the compose box and report library."
Even More Facebook in your HootSuite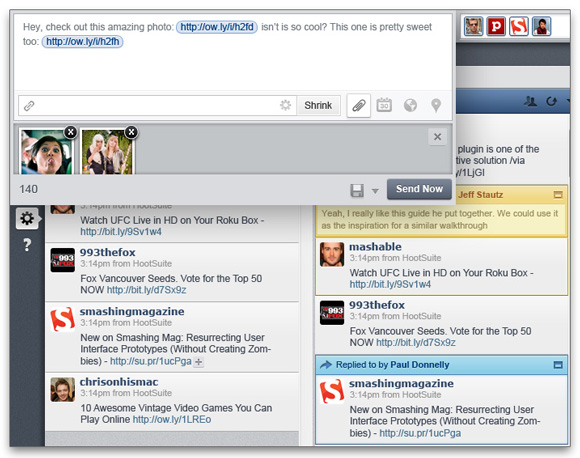 Did we miss your post? Add a link in the comments and checkout the Facebook re-cap in HootSuite's social bookmarks stream.
¿Te gusta Facebook? ¿Te gusta Twitter? ¡Te gusta HootSuite! – Spanish Release Reviews
#HootBook te ayuda a comunicarte y compartir con las personas que forman parte de tu vida. Our English speaking users weren't the only ones keen on our latest release. Have a look at what our Spanish owls thought of our latest work.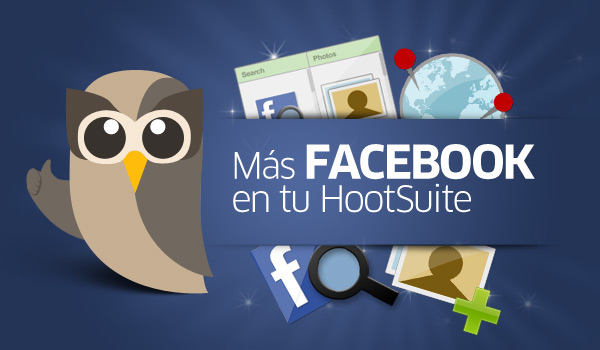 Una enorme cantidad de novedades que ayudarán a los que usamos la plataforma para gestionar nuestras comunidades desde hootsuite.com."
La conocida aplicación utilizada para gestionar cuentas en Social Media y que ya ha superado los 2 millones de usuarios, se está transformando en un verdadero "Panel de Control" para nuestras Redes Sociales."
Hootsuite sigue mejorando sus herramientas para ser el cliente preferido de los gestores de social media."
HootSuite, una de las mejores herramientas que existen para manejar y administrar cuentas sociales en línea se renueva para facilitar más tus actividades y aumentar las funciones para sacar el máximo provecho de tus cuentas, pero la red que recibió más mejoras en esta ocasión es Facebook, con un gran trabajo que ofrece una mejor integración de la red social dentro de HootSuite."
Estos nuevos cambios permitirán una mejor interacción con tu mercado en las cuentas de Facebook, ya que podrás crear y añadir columnas para fotos, videos, noticias, grupos o eventos de tus Perfiles y Páginas; además de abrir la posibilidad de subir fotos a tu cuenta desde esta herramienta."
Uno de los gestores de redes sociales más utilizados del mundo, HootSuite, acaba de incorporar nuevas herramientas que permiten una realizar más funciones con los perfiles de Facebook. El resultado permite realizar prácticamente todas las actividades que se hacen en Facebook a través del gestor, clasificándolo por columnas."
Hootsuite tiene ganada un respetado lugar entre las mejores aplicaciones para monitorizar y gestionar los medios sociales. No en vano ofrece herramientas potentes, completas y ahora, también mejoradas para la administración de la presencia en Facebook."
Hey Ocean! – Make a New Dance Up

A staple at recent live shows, Hey Ocean! recently recorded "Make a New Dance Up" in-studio and let HootSuite feature the track in our latest release video. Liked the song? Then "Like" their Facebook page for a free download! Also, be sure to follow Hey Ocean! on Twitter on Twitter for updates.
Vote More, Learn More, Do More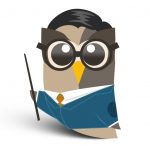 Like this update? You helped make it happen by voting it up on our Feedback Channel. Let us know what you want by voting on and suggesting feature ideas!
In addition to continually providing new functionalities for the Dashboard – we also strive to provide you with resources to make the most of your social media activity. Check out HootSuite University and the HootSuite Library for some fantastic learning resources. As well, follow @HootSuite_U for tips on social media best practices and online conversations with #HSUchat.
On top of that, browse through our social bookmarks for more articles on HootSuite and follow @HootSuite, and @HootWatch for the latest news.