Facebook Groups, Events, Photos & Geo Make #HootSuite Even Friendlier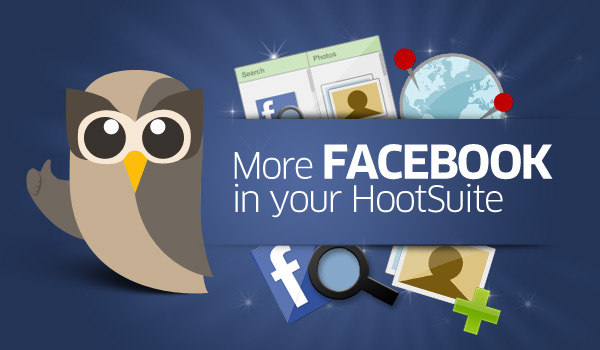 HootSuite is now even Facebookier
Enjoy updated Facebook functionality within HootSuite's social media management system – now with support for Facebook Groups and Events, exclusive search streams, plus photo uploading direct to Facebook. We also refreshed the process for posting to Pages and Profiles, added a Profile Picker, and included more ways to monitor walls, news, events and comments in HootSuite streams.
Along with Facebook Insights analytics reports already available the social media management system, HootSuite users can now manage all campaign tasks – including scheduling and assignments – from within the dashboard. Also, Enterprise customers can geo-target campaigns by region or by language.
The new tools are ready to go next time you login to HootSuite. Thanks for sharing the news with your friends and fans ~ we look forward to hearing how the tools help your social media campaigns. Lee aquí la versión en español.
More for Friends, Photos and Fans
Monitor Everything
Track content from Profiles, Pages and Groups from within HootSuite Facebook streams and customize your tabs with: news feeds, photos, videos, events, status updates, and wall posts. Become even more efficient by filtering Facebook Streams to view only selected users or posts.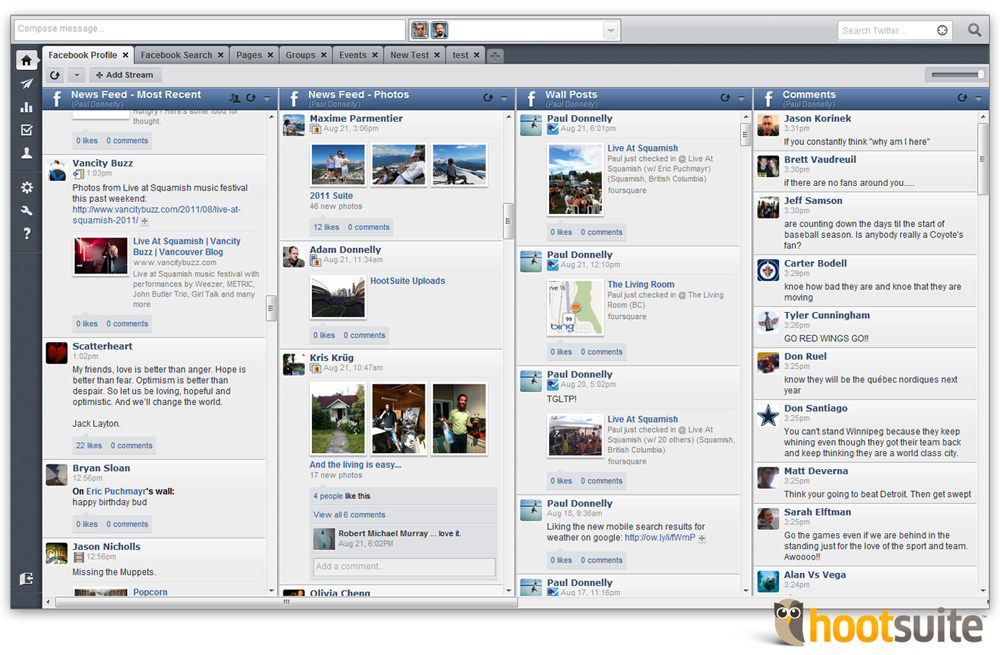 Public Search
Over 20% of content on Facebook is public and now you can search it all in a HootSuite exclusive feature which is not available on Facebook.com. Track instances of your brand name, industry terms, executives etc. and then turn any comment into a stream to track conversations, even assign follow-ups, plus "Like" and comment directly in-stream.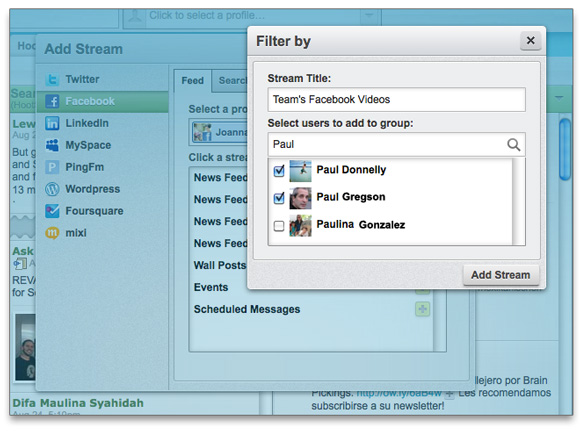 Picture Posting
Images are a key part of any post and now your images are uploaded directly to Facebook (rather than linked) allowing you to add and schedule pictures to Profiles, Pages and Groups using the enhanced compose box functionality.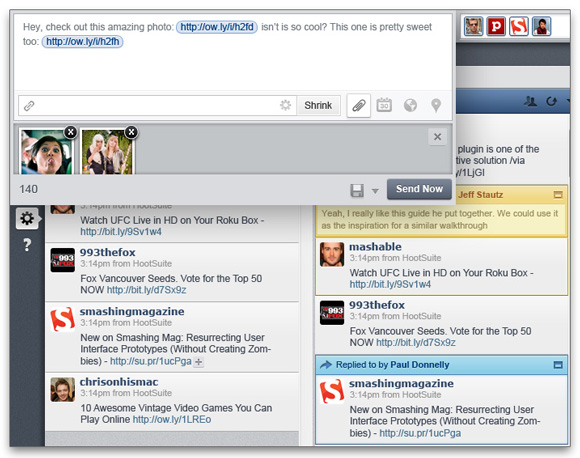 Geo-Campaigning
Enterprise customers can target messaging based on the language and location of their audience with new geo-targeting tools. Combined with scheduling, this feature will optimize campaign messaging so it reaches the most relevant audiences at the ideal times.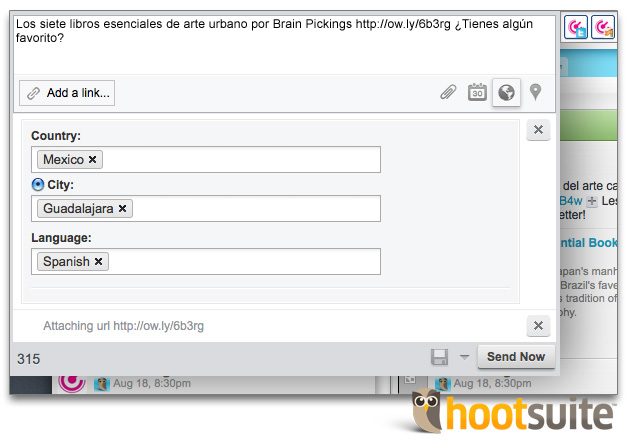 Other Like-able Additions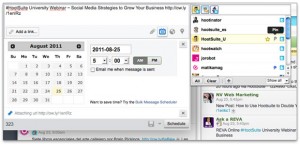 Facebook isn't the only upgrade you'll notice in the dashboard when you login. We've also included some polishes to existing features:
Compose box – Refreshed design makes adding photos, links and scheduling even more intuitive – plus add geo-location co-ordinates to Tweets on the go.
Profile Picker – Designed for users with dozens of profiles, use this auto-completing tool to set favorites and defaults for faster, more accurate selections. Note: you can choose to stay with the original-style if preferred.
Helpful Hoots
Questions about new or existing features? The answers you seek are just a short flight away. Visit the HootSuite Help Desk to find articles to address any query about using Facebook — and other social networks — in the dashboard.

For advanced education, sign up for HootSuite University. This social media certification program is revamped with new videos, content and a weekly #HSUchat to increase your industry knowledge and professional network. Sign up.
Now, get ready for full-fledged Facebook fun within your dashboard where you can now manage all your campaign activities within HootSuite. Tell your friends!
Hey Video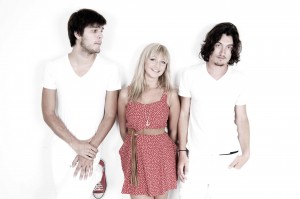 Are you still singing the song from the new video in your head? That's thanks to HootSuite users "Hey Ocean!" and their unreleased track, "Make a New Dance Up."
This Vancouver band is releasing their 3rd album – called IS – in the new year and…  have a special surprise to celebrate this release at the "I Love Hey Ocean!" Facebook page. Don't miss out!
Also, be sure to follow Ashleigh, David and Dave via: HeyOcean.com, Twitter, Youtube and Facebook. Of course, their previous albums are available from iTunes.
Special thanks to Nettwerk Records and Hey Ocean! from your fans at HootSuite.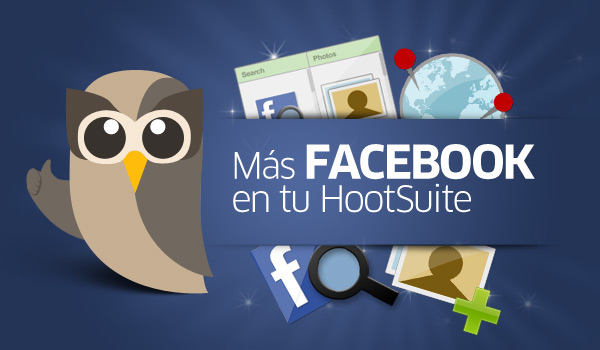 HootSuite, más Facebook que nunca
A partir de ahora, tus campañas en múltiples redes serán más sencillas gracias a las nuevas herramientas de HootSuite.
Disfruta de las nuevas funciones de Facebook con soporte completo para columnas de Grupos, Eventos y Búsquedas, así como de la subida directa de fotos a la red social. Además, hemos renovado el proceso para publicar en Páginas y Perfiles, añadido un Selector de Perfiles e implementado nuevas formas de monitorizar muros, noticias, eventos y comentarios en las columnas de Hootsuite.
Con el sistema de análisis Facebook Insights ya integrado anteriormente en HootSuite, los usuarios ahora también pueden gestionar sus tareas de campaña, incluyendo programación y asignaciones, sin salir de su dashboard. Los clientes Enterprise, además podrán segmentar geográficamente sus campañas por región o idioma
Más amigos, fotos y fans
Prepárate para una experiencia Facebook completa en tu HootSuite. Casi todas tus actividades en la red social, las podrás gestionar también en columnas gracias a esta actualización.
Monitoriza todo
Monitoriza el contenido publicado desde perfiles, páginas y grupos a través de las columnas Facebook y personaliza tus pestañas con noticias, fotos, vídeos, eventos, actualizaciones y publicaciones en el muro. Sé aún más eficiente al filtrar columnas para ver exclusivamente contenidos de usuarios seleccionados.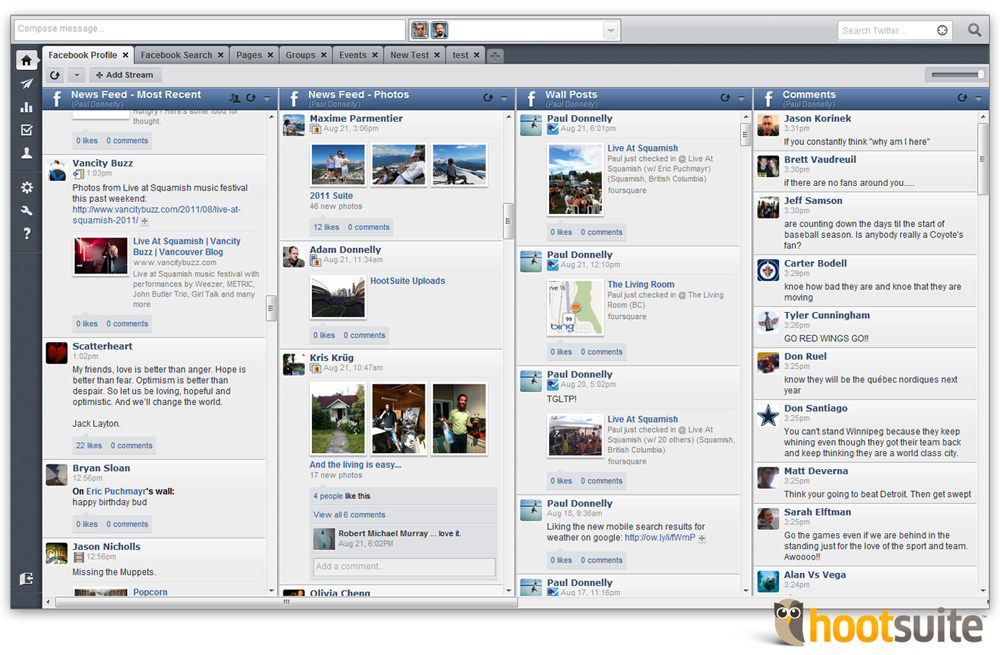 Búsqueda pública
Busca en todas las actualizaciones públicas de Facebook desde HootSuite para encontrar las menciones de tu marca, industria, ejecutivos, etc.. Convierte un hilo de comentarios en una columna para seguir la conversación; asigna mensajes y añade "Me gusta" y comentarios directamente desde esa columna.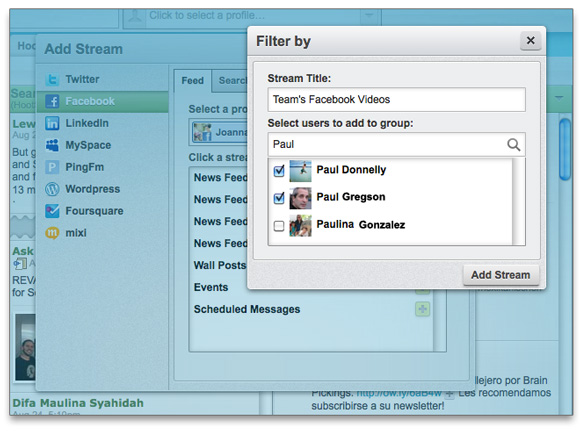 Publica tus fotos
Las imágenes son parte de cualquier publicación en Facebook y ahora son subidas directamente a Facebook (no sólo enlazadas) para permitirte añadir fotos a tus Perfiles, Páginas y Grupos utilizando la mejorada caja de composición, que incluye programación de mensajes.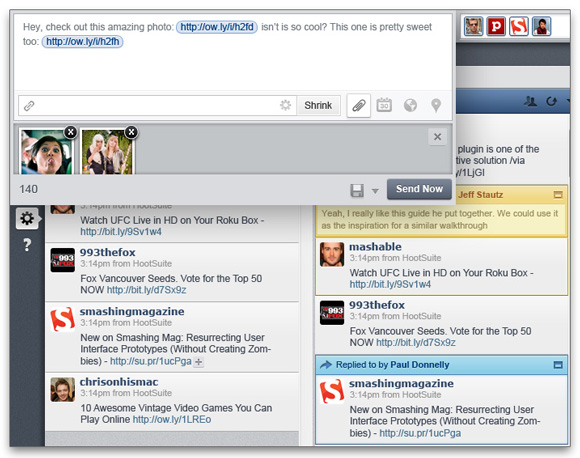 Segmentación geográfica para tus campañas
Los usuarios de planes Enterprise pueden personalizar ahora su mensajería según idioma y localización de su audiencia con nuevas herramientas de segmentación geográfica. Esto, combinado con la programación de mensajes, puede maximizar el efecto de tus campañas al comunicarte directamente con quien quieras, cuando quieras.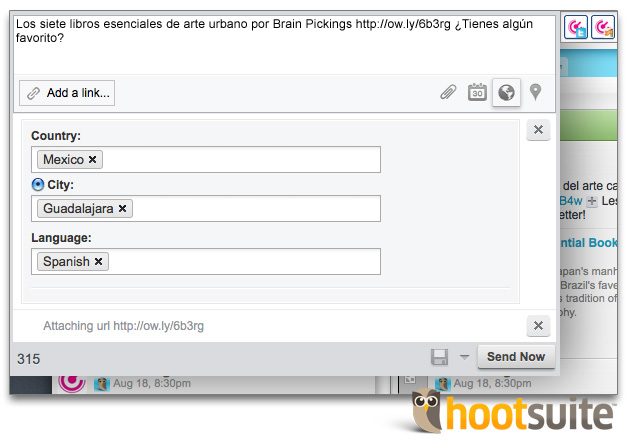 Otras nuevas características que 'te gustarán'
Facebook no es la única actualización que verás cuando entres de nuevo a HootSuite. Junto a los cambios en la funcionalidad de Facebook, hemos pulido y mejorado algunas de nuestras características: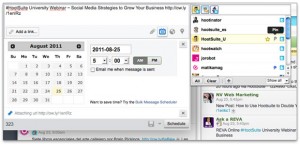 Caja de composición – Nuevo diseño para que la publicación de fotos, actualizaciones y mensajes programados sea aún más intuitiva. Además, también permite añadir coordenadas de geolocalización fácilmente.
Selector de Perfiles – Diseñado para usuarios con docenas de perfiles, el mejorado Selector de Perfiles permite marcar redes como favoritas, perfiles por defecto y autocompletado para una elección rápida y precisa. Nota: puedes seguir utilizando el estilo original si así lo prefieres.
Ululando en tu ayuda
Las respuestas que buscas están a tan sólo un pequeño vuelo. Visita nuestro Help Desk para encontrar artículos que responderán tus preguntas sobre cómo utilizar Facebook, y otras redes sociales, a través de HootSuite.

Para un aprendizaje avanzado, regístrate en HootSuite University. Esta certificación en medios sociales ha sido renovada con nuevos vídeos, contenidos y un #HSUchat semanal para aumentar tus conocimientos sobre esta industria y tu red profesional.
Y ahora, prepárate para una experiencia completa en Facebook a través de HootSuite, donde podrás gestionar todas las actividades de tu campaña.
Eso sí que nos gusta.