We Want Your Feedback For Our Website Redesign!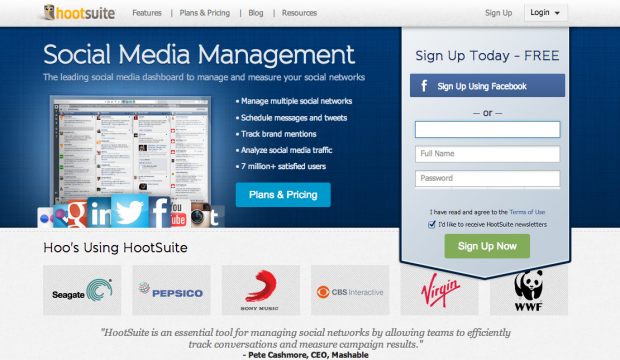 Are you an agency (any size), small-to-medium business or large enterprise? We need your feedback to help redesign our new website. You don't have to be a HootSuite user; we are not looking for feedback on our product, just on our company website, .
Can you spare a few short minutes? We'd like you to complete this quick eligibility survey.
If you are chosen to complete the study, you would need to spend time exploring the HootSuite website (Not the dashboard, the actual website) and then complete an online survey about your experience. It should take no longer than 20 minutes and you would be entered into a draw to receive a $50 USD Amazon gift certificate.
Note: No one who completes the survey or participates in this study will be contacted by HootSuite or Analytic Design Group, the company conducting the research, for marketing or sales purposes. Nor will this information be shared with any third party for any reason.
So, are you up for the challenge? Take this survey to see if you are eligible.