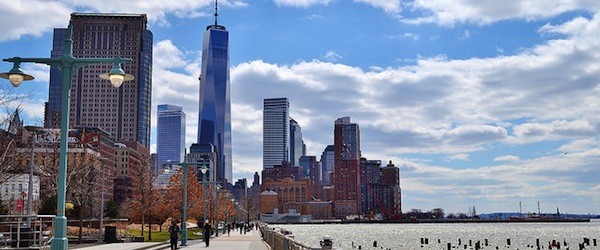 The Financial Services Industry Is (Finally) Embracing Social Media
2013 was a pivotal year for social media in the financial services industry. After a long period of regulatory uncertainty, financial institutions in the USA were given clear guidance from the FFIEC about how they are expected to manage and mitigate social media risks. In addition, the SEC confirmed that social media was an acceptable channel for disclosing key company information. These decisions paved the way for greater social media activity in financial services, as the agenda at this week's SIFMA Tech 2014 conference illustrates.
The discussion around financial matters on social channels has never been more influential. A 2014 survey by Brunswick Group found that 29% of investors are proactively following up on leads initially found on micro-blogging services, such as Twitter. Modern investors are increasingly tapping into the collective expertise of online peer communities when making investment decisions, putting pressure on professional advisors and analysts to stand out from the crowd. Seeking Alpha, a crowd-sourced platform for investment research, now has 7,000 contributing authors and 20,000 commenters providing analysis for millions of registered users.
Investors are also making their own contributions to the social conversation, as evidenced by the growing popularity of the "cashtagging" convention. Cashtags enable social media users to associate their messages with a company's stock ticker by using a "$" symbol. The phenomenon was created by StockTwits, a social information service for investments, and was officially adopted by Twitter in 2012. According to one study, the use of cashtagging on Twitter has increased 550% over the last three years.
Clearly, the financial community has an insatiable appetite for information, but what they crave most is trustworthy advice and analysis. Therefore, financial services institutions have an enormous opportunity to showcase their expertise and build trust on social channels.
Leading institutions such as Tangerine are using social media to humanize themselves with transparent and direct communication. This strategy starts at the top with the social CEO, but it doesn't stop there. Social media enables knowledge workers throughout financial organizations to communicate far more productively, not only with each other but also with customers. As we move toward 2015, more financial services firms are encouraging analysts, broker-dealers, and other key figures to use social media to raise their profiles and deepen relationships with clients.
Of course, there are compliance complications to scaling up social media adoption. Banks, securities firms, and other highly regulated organizations must ensure that all communications are compliant and secure. They need technology that scales up with their expanding social footprint and is well integrated with their compliance workflows. Automated technology can also review all outgoing messages to ensure that they adhere to regulatory, legal, and brand policies.
To learn more about the role of technology in social media compliance and risk management, join Hootsuite's Global Director of Business Development, Kevin Zellmer, at SIFMA Tech 2014, June 17-18 at the Hilton Hotel, NY.