Get Customers In the Door with HootSuite's Foursquare for Business App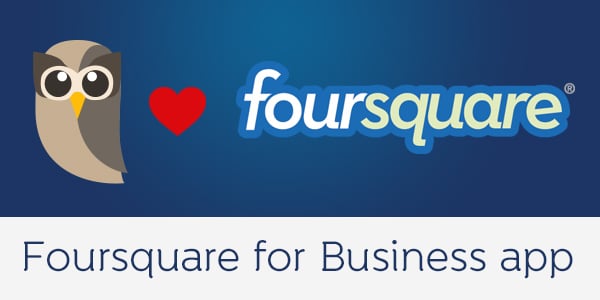 Are you using social media to connect with your customers during the holiday season? HootSuite has partnered with Foursquare to provide a venue management solution for businesses, combining the power of customer insights from Foursquare with HootSuite's social engagement capabilities, and just in time for the holidays!
With this new app integration, you can take further control of your local business listing on Foursquare. There are millions of business listings on Foursquare, all created by customers who visit those venues. This is a huge opportunity to better understand these conversations about your business and learn how to connect and engage with your customers.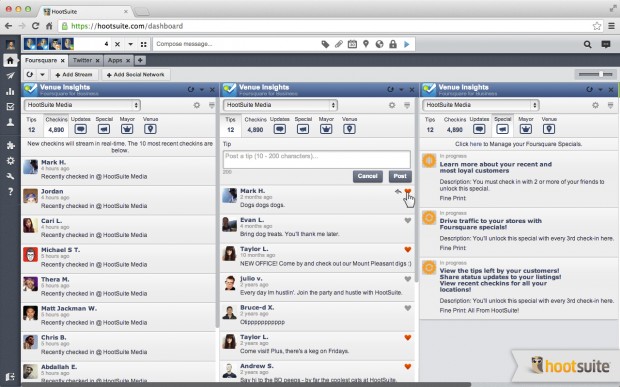 Foursquare for Business users can now view check-in traffic, customer tips and who the mayor is for their establishments. This information will help them adjust the campaigns and specials they create to meet the interests of their visitors and customers.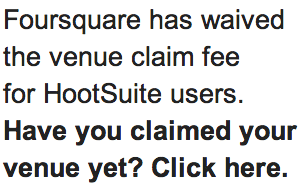 Think of a business owner that notices a sudden increase in the number of redemptions for a particular Foursquare Special, or a large number of Tips left by customers who are promoting a particular product or service. That owner could take this information and further promote that special, product or service with Foursquare Local Updates, or cross-publish to other social networks like Facebook and Twitter for further amplification.
Furthermore, the integration allows users to create multiple Foursquare streams within HootSuite to view and monitor the interaction and conversations about their locations, turning their listings into a real conversation.
With this integration, users can:
View most recent check-ins, the Mayor's profile, and customer tips left at your venue on Foursquare, all in the HootSuite dash.

Create status updates to publish to your managed venue pages. Also share those updates to other social networks from within HootSuite.

Monitor and view active specials, and also share those active specials to social networks in HootSuite.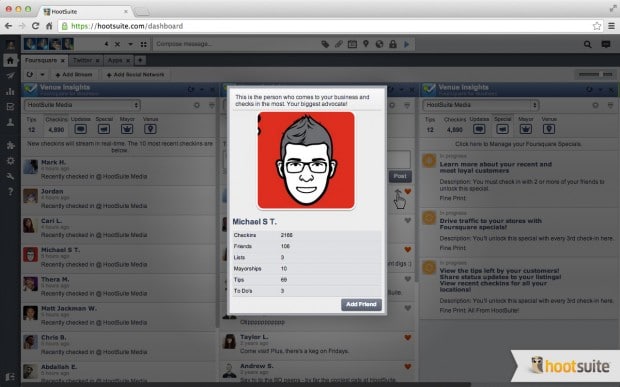 "Foursquare for Business helps provide small business organizations with key insights for their venue management. Social media is an essential part of engaging in conversations regarding your business," said Foursquare Platform Business Development, Dev Anand. "Our partnership with HootSuite ensures that social media is an integral part of driving these vital business insights to make them actionable."
Get more customers walking through the door this holiday season with the Foursquare for Business app for HootSuite!  Want to grow your business? Try it today.
How to claim your business on Foursquare