Explore the Future of Content Marketing With HootSuite and Marketo
It's time for the reinvention of marketing.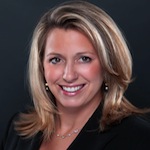 With the spread of advanced mobile devices and the shift away from traditional advertising, marketing teams need to adapt their methods to a newly-empowered audience and put more focus on content marketing.
The Future of Content Marketing is the subject of an upcoming Twitter chat co-hosted by @HootSuite and @Marketo on Wednesday, April 9, at 4:00 p.m. EST, 1:00 p.m. PST. The discussion will feature Dee Anna McPherson, HootSuite's vice president of marketing, and DJ Waldow, digital marketing evangelist at Marketo.
We want to know your thoughts on the evolution of content marketing. You can join the conversation on Twitter, or simply follow along, using the hashtag #mktgchat.
The Twitter chat is taking place in the midst of the 2014 Marketing Nation Summit, held from April 7-9 in San Francisco. Kevin Zellmer, HootSuite's global director of enterprise business development, will also be taking part in a panel discussion during the event, joined by Robin Bordoli, Marketo's vice president and general manager of partner ecosystems and new markets. They will discuss "Extending the Power of the Marketo Digital Marketing Platform", also on Wednesday, April 9, at 5:00 p.m. EST, 2:00 p.m. PST.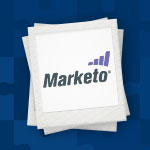 These events come only a week after the release of the Marketo-HootSuite integration, which gives enterprises the ability to connect social interactions from the HootSuite dashboard directly into their lead database in Marketo. Key insights gathered on social media add a new layer of detailed data for enhanced leads, simplifying social lead generation, and offering a clearer view of where prospects are in the buying cycle. HootSuite will demonstrate the power of this integration with live demos at booth #194 throughout the 2014 Marketing Nation Summit.
[clear]
Learn More About the HootSuite-Marketo Integration
Using both HootSuite Enterprise and Marketo? Install the Marketo integration from the HootSuite App Directory today.
Using HootSuite Enterprise, but not Marketo? Contact your Account Manager for more details.
Using neither HootSuite Enterprise nor Marketo? Get a demo of the solution today!
Click here for more information about the HootSuite Marketo integration.