#GenSoc – A Can't Miss #SXSW Film Screening at the @drafthouse!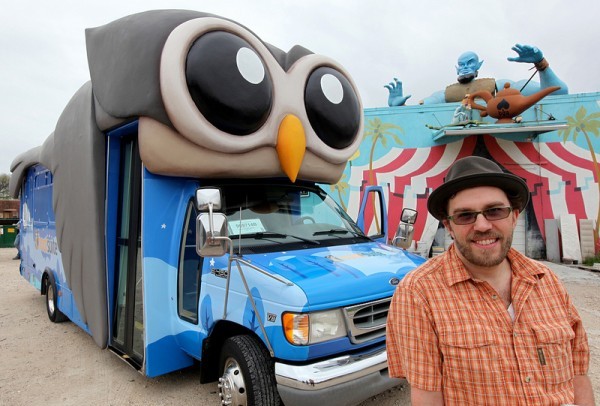 Into great value? Enjoy documentary film? Want somewhere to sit down and enjoy your taco?
If you answered yes to even one of the above questions then you should come down to the Alamo Drafthouse Village Theatre Monday March 11th for a screening of Generation Social.
Generation Social follows three Vancouver social media stories: a social start-up; a higher education institute working on a social media survey; and a moneymaking blogger. Together, they demonstrate the demographics of social media users, advancements in technology, the effect of social media on different generations, and, of course, personal branding (thanks, in large part, to the industrious John Chow). If you're at all interested in how human nature works as a driving force for change in social media, then this afternoon of film and fun is most certainly for you.
Hosted by HootSuite, Vision Critical and Reelhouse, the screening is open to all, and a panel discussion about the convergence of social media and film will follow, featuring members of the cast and the film's producers.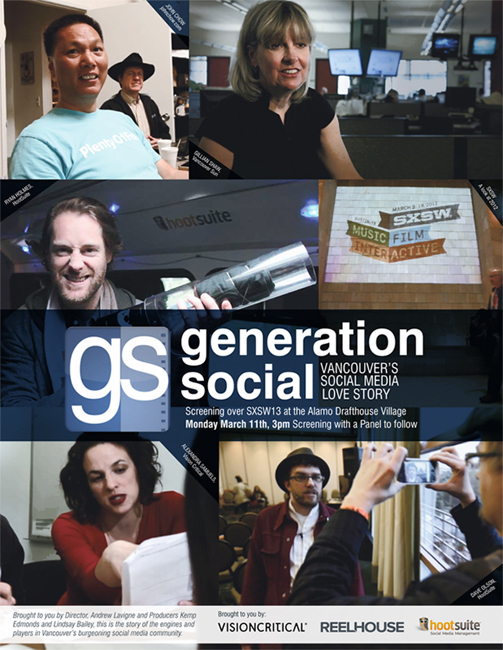 This off the beaten path gem costs a mere $1 per ticket, but, with seating limited to 100 people, it promises to sell out quickly. Make sure to add the screening into your #SXSW schedule of events – you won't regret it. And you don't need a badge, either. All in all, it'll be a laid-back afternoon where you'll get a chance to visit the coolest movie theater you've ever seen – complete with great food and delicious beverages.
Can't make it to the screening but still want to get in on the action? Be sure to follow #GenSoc, @DaveOHoots, @drafthouse, #HootSX, and, of course, #HootBus.