HootSuite's Geotoko #SoLoMo Technology Keeps @PepsiMAX Fans in the Winner's Circle
Late in 2011, HootSuite announced its debut into the SoLoMo world with the acquisition of Geotoko. This award-winning geo-analytic software helps businesses market to, and understand their audience and customers. HootSuite CEO Ryan Holmes said at the time "Geo-location will be the hotpoint addition to every savvy marketer's mix in 2012 and beyond."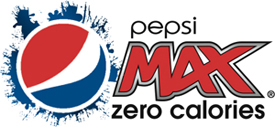 Today, Pepsi MAX, a billion-dollar brand known for its innovation in the social space, embarks on a first-of-its-kind digital promotion that allows fans to win prizes when checking in at Circle K stores in the US. The program is part of Pepsi MAX's summer program with MAX driver Jeff Gordon, MAX It Now.
"Pepsi MAX fans have become accustomed to cutting-edge digital pilots from our brand, whether it's coupons with IntoNow, Golden Tickets from foursquare, or cross-basket Facebook programs with SavingStar," says Sam Duboff, Pepsi MAX brand team. "With Geotoko, we saw the opportunity to reward our consumers for behaviors they already exhibit. Consumers already check-in at Circle K when they pick up a Pepsi MAX; with Geotoko, we are able to incentivize and reward those consumers for sharing that experience, regardless of their geolocation platform of choice."
After registering at PepsiMAX.com/CircleK, consumers can enter once per day by checking in at participating Circle K locations. They can win daily prizes (Pepsi MAX/Jeff Gordon racing gear) and are entered for the grand prize, a VIP trip for two to Martinsville Speedway.
This program is the first of its kind leveraging Geotoko technology: the promotion allows consumers to check in on their service of choice (Facebook OR foursquare) with equal ease.

Geotoko software lets users manage location-based marketing campaigns across multiple platforms, including Foursquare, Facebook Places, Twitter and Gowalla. Users can launch giveaways, follow trends from Geotoko's real-time analytics, and track their audience through its heatmaps feature.
The Geotoko technology reports on geo-based social media interactions like key influencers, customer sentiment, and demographic patterns to help businesses draw conclusions about audience behavior, as well as help brands reward customers for checking-in via Foursquare and Facebook Places.
Companies can view reports from hundreds of chain locations to see opportunities or identify shortcomings early. Then, by understanding the unique needs of user segments – whether by demographic or location data – they can create effective, targeted campaigns. With HootSuite's Geotoko tools, organizations will know exactly who is checking-in, what their comments are, and even the assets (like photos) they publish from their visit.
MAX It Now runs from July 1 to August 31, at participating Circle K's across the United States.