Why Google+ is Sneaking up on Facebook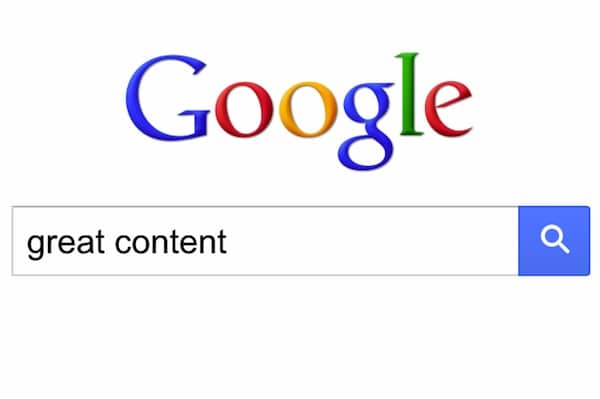 In September, Google+ announced some small updates to its platform. The news didn't made huge waves, but these two new features could spark some big changes in the way people create and find content on the web. (Attention, content marketers!)
Here's what the updates will change, and what it means for you:

Author Attribution for content makers: Giving credit where credit is due, the Google way. With this update, anyone who creates and publishes content on WordPress and Typepad (and, coming soon, About.com and other platforms) will be able to link their work to their Google+ profile.
On the most basic level, this means that people will always know you're the author of your content— no matter how far it ends up going on the web, according to Google. Deeper still, brands and publishers can increase credibility and add context to content by putting a face to it.
But there's a potentially huge SEO payoff in all of this: Linking to Google+ might just improve your all-important Google search rankings. According to WordPress' Justin Shreve: "Google may also use this information to make your posts stand out more in search results by including your Google+ Profile information next to your listing."
What does this mean for content marketers? The worst case scenario is that spammers will be the first to pick up on it, creating fake Google+ profiles and linking them to their spammy content in an attempt to move up the SEO rankings. However, if this doesn't happen, Google+'s update could actually let credible, referenced content float to the top of Google search results, granting us all greater access to valuable, high-quality information. This kind of outcome, which I'm rooting for, could be huge.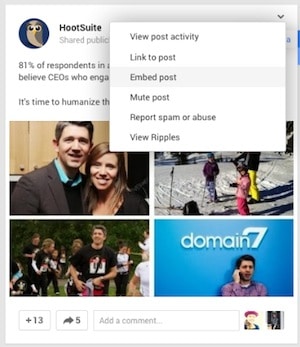 Embedded Posts: New audiences for people who publish on Google+. While this isn't an entirely ground-breaking move by Google (Facebook, Twitter and Instagram have all already done it), for Google+ enthusiasts, it's big. With this update, website owners can now take any public Google+ post—whether a photo, text, or media—and add it directly onto their pages. These posts are fully interactive wherever they go, which means people can comment directly on the person's Google+ update and follow them right from the external source.
What does this mean? This update will give anyone who produces content on Google+, whether an individual or business, a lot more opportunity to expand their audiences across the web. Think about it this way: a journalist can now stumble upon your personal or business update on Google+ and plug it right into a story. Anyone who reads that story can +1 or comment on your post directly via that article, and choose to follow you as well.
Of course, behind both of these moves is a push by Google to make Google+ ever more integral to your Internet experience. By tying Google+ to SEO results and pushing Google+ posts out into the broader web, Google hopes to boost use of its home-grown social network, which currently has over 500 million registered users, but—according to some estimates—only 135 million active users. If the network can gain a foothold on content distribution on the web, it might stand a chance of closing ground on Facebook.
For more social media insight and to learn more about my company, follow HootSuite on LinkedIn.