Entrepreneurship vs. Intrapreneurship: Greg Gunn at SXSW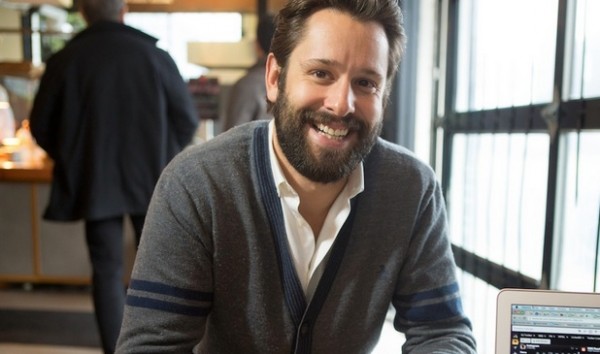 How can Facebook avoid becoming a footnote in history next to MySpace? What can Netflix do to keep from suffering the same fate as Blockbuster? How can Shopify organize to focus on both optimization and new market growth at the same time?
With advances in shared hosting, early-stage financing and the ubiquity of APIs, launching a software company is easier than ever before. This is great news for small, agile startups with big dreams. But it poses a major threat to larger incumbents who have relied on barriers to prevent new competition from taking them out at their knees.
Meet Greg Gunn, VP of Alliance and Business Development at HootSuite. He understands how to implement a balanced strategy that optimizes existing revenue channels and invests in new initiatives that impact growth.
Greg Gunn is sharing his insights at SXSW during his talk, Entrepreneurship vs. Intrapreneurship, on Tuesday, March 11th at 9:30AM. We spoke with him to get the inside scoop on his SXSW talk.
What is your connection to this subject?
I am obsessed with building businesses. My entire adult life has been committed to understanding, distilling and sharing the essence of value creation.
While attending the University of Victoria's Entrepreneurship Program, I joined my first early-phase tech start-up. That's when I got hooked. We worked on categorizing, cleansing and distributing the data collected from the transactions on eBay. This was back in 2004, and the entrepreneurial lessons I learned have stayed with me since.
Over the years, I've been involved with advising, investing and working with hundreds of entrepreneurs and startups. As one of the first 15 employees at HootSuite, I helped steer the global organization through explosive growth while maintaining the entrepreneurial DNA that got us here.
What will you share with your audience?
As mentioned, a big part of our DNA and culture at HootSuite is entrepreneurialism. From an early stage, we've placed value on creating a dynamic organization that continually learns, creates value and shares insights.
Both organizational leaders and entrepreneurial individuals must think about how they can apply intrapreneurship to neutralize competition and develop new products for future growth. With these individuals in mind, I will expand on 3 core themes in my talk:
Solve one simple problem. Then think BIG. Working in a big company comes with ample opportunities to become distracted. As a intrapreneur you need to avoid the temptation of adding non-critical features until you have proven traction with your core solution.

Eat your own business (before someone else does). Intrapreneurs need to think like their competition. This requires a willingness to cannibalize existing products and services when focused on the long-term growth opportunity.

Have a non-logical commitment to success. Organizations have to be committed to creating an environment that provides autonomy and accountability to the intrapreneurs involved, and also clearly outlines the resources that will be made available. Constraints breed creativity & the right intrapreneur will thrive on both.
For more information or to have your questions answered during the talk, connect with Greg on Twitter at @Gunnr.