News Roundup ~ Happy HootSuite Pro Users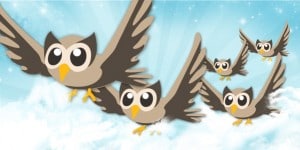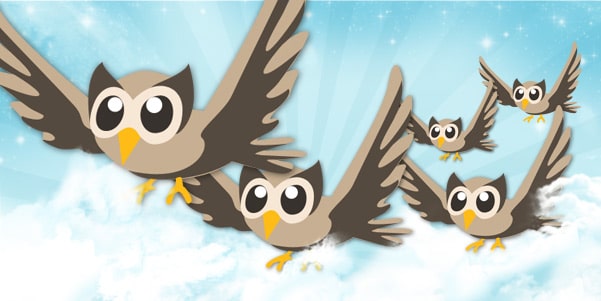 Migration season has come and gone at HootSuite, and now all users have settled into the nests that are right for them — HootSuite's Free, Pro or Enterprise plans.
Legions of HootSuite fans are happily hooting away, and we've seen a number of HootSuite Pro users singing the benefits of the plan that allows them to make use of advanced features and analytics, as well as team collaboration for their businesses.
We're always keeping an eye on how our users are benefiting from our plans — whether through our feedback channel or by reading the many user blog posts that are published daily — and take to heart the many comments and posts about how HootSuite Pro continues to help make social media management more efficient for our users.
Here are just some of the articles we've rounded up that show happy users who have made the switch to the Pro plan — see how going Pro can help your hooting too.
Pro Advice
Hummingbird604.com – Why I Paid for HootSuite Pro
When HootSuite decided to announce their Freemium model, I was a bit torn. I love free. Who doesn't? My budget has never been insanely flexible to allow for payments of all sorts. BUT at the same time, I've written about how freelancing is not free and how people shouldn't take me for granted and assume that I will be giving them my expertise for free, just because I'm a super nice guy.

So I figured that it was important that I spoke the language that I have always used with my own actions. Or as they say, "walk the walk as I talk the talk". So, I took the plunge and decided to pay for HootSuite Pro.
Mashable.com – HootSuite Goes Freemium
As part of the 5% who might fit the Pro Plan profile, your friendly social media junkies here at Mashable do use HootSuite professionally; as daily users, we can tell you it fits the bill for organizations that have teams of very active social media pros.
The Linknet Blog – What Can HootSuite Do For You?
In a recent post blogger Joe Hackman offers reasons why he has opted for the paid "Pro" version of HootSuite:

…so why do I love HootSuite?:

The platforms it supports (Twitter, Facebook, LinkedIn, Foursquare, Ping.fm, etc)
The custom dashboards (must have, seriously!)
Ability to access customer accounts and collaborate.
Scheduling.
RSS/Atom feed support. (This is an absolute must for some of my clients accounts)
Twittercism – I Just Upgraded to @HootSuite Pro (Which Means I'm Actually Paying for Twitter)
As regular readers will know, I've been a huge fan of HootSuite since way back. My team and I find the software absolutely invaluable at work, and the new Pro package monthly subscription ($5.99, plus $15 per user – note, not per social network, which are unlimited with the pro plan) was a small price to pay.
Business on Twitter – HootSuite Pro – Why Is Everyone Giving Them Such a Hard Time?
With HootSuite I can:

Manage 20+ Twitter accounts
Manage 50+ Facebook Business Pages
Schedule Tweets and Facebook updates to appear when I (or my client) wants
See stats on Tweets – for example, how many people clicked
Create lists of people I follow
Find new people to follow
Keep track of specific searches
and more

I use HootSuite primarily for managing multiple accounts and scheduling Tweets for clients as well as collating stats – for my main Twitter account I use Tweetdeck, and it's open all day.

However, without HootSuite my life would be a lot more difficult.
Gourmet Marketing News – HootSuite: The Advanced Restaurant Marketer
There's more. HootSuite's Pro Edition has many features that suit businesses. They don't limit the Social Profiles, so you could, if they were willing, convince your cook and manager to start an official work-related account to help increase the profile of your restaurant. HootSuite supports its own URL shortener Ow.ly for links over Twitter. With the Pro edition, you can follow the stats without restriction or expiration. Another treasure to marketers is the Social Insights that comes with the Pro editions so you can access information about who is on your social network. This is key to enlarging your network and assessing if you need to change your marketing strategy.
How's Your Hooting?
What kind of HootSuite user are you? We always enjoy hearing about the new and exciting ways that Hoot-fans find to use HootSuite — whether free or Pro — so please share your happy hooting experience so that owls the whole world over can learn from your tips and techniques.
Plus, follow us @Hootwatch for all of our latest news and releases to help make your social media management even better.