Holmes in Dublin ~ Oct 17 & 18 Dublin Web Summit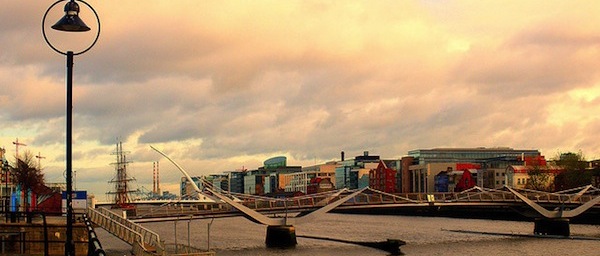 HootSuite's CEO, Ryan Holmes will be joining the world's leading technology company founders, global thought leaders and entrepreneurs in Dublin, October 17 and 18th for the Dublin Web Summit and the exclusive (hush hush) F.ounders event.
Everyone from CEOs of multi-billion dollar tech companies like Google, Skype, Twitter, YouTube and LinkedIn to entrepreneurs of tech startups including Klout, Foursquare and 4chan will be attending the events and sharing their wealth of techie knowledge.
Dublin Web Summit ~ Fall of the Firewalls
Like water, social media always finds a way to penetrate through even the smallest cracks of a wall. When China enforced a firewall against social networking giants Facebook and Twitter, social found a crack to flow through using third party dashboards. HootSuite was one of them. When Egypt banned social media during the Revolution, people used HootSuite to communicate with the world, gaining the international footing needed to overthrow their oppressive government. It seems no firewall can stop the ebb and flow of global communication anymore. Where was HootSuite before the fall of the Berlin Wall?
In Dublin and want to hear the rest? Ryan will explore how HootSuite has been used in international revolutions. Check out his talk on October 18th at 10:15am (Dublin Local Time).
Uniting International Influencers
Dublin is quickly becoming a mover and shaker in the global tech scene. The city now hosts Europe's largest technology conference, the Dublin Web Summit, which takes place alongside F.ounders. On October 17th and 18th, over 200 international speakers and thousands of summit attendees will descend upon the Irish capital.
F.ounders ~ Davos for Geeks

Behind closed doors during the Dublin Web Summit, an annual private gathering of the world's leading 21st century technology company leaders, aptly named F.ounders, will also be taking place. This invite-only event brings together a "cross-section of the most interesting tech founders from the established players to the most exciting startups." Dubbed the 'Rolls Royce of technology events' by The Next Web, F.ounders is a place for a select group of influential leaders, investors and thinkers from around the world to build lasting relationships, network and create learning opportunities.
While the F.ounders website seems purposefully vague, invitees get the inside scoop. From Gala dinners, speeches, discussions and royal tours all the way to pub crawls around Dublin, the powerhouses of the world wide web will have plenty of opportunities to collaborate on technological domination tactics. Keep your eyes peeled Dublin for the F.ounders of the tech-world.
Sláinte!
 * Image credit Flickr uggboy