Hoo's Hooting in Australia? @Superfooty @SeeAustralia @RMIT & more!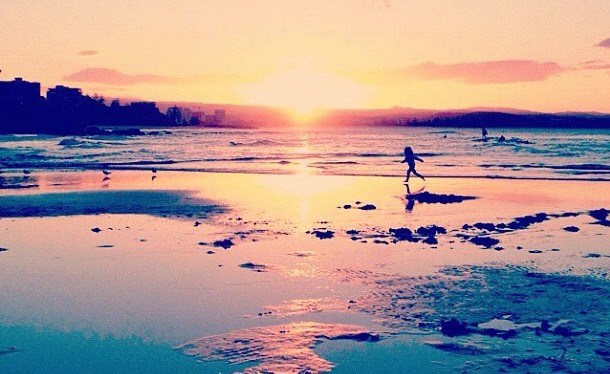 Gorgeous snap of a sunset at Snapper Rocks from @SeeAustralia's Instagram
The following was written by HootSuite Australian Ambassador, Ben Teoh, highlighting socially savvy brands in Australia.
@HootSuite_AUS is here! That's right, the Australians are ready to Hoot up a storm downunder. We can't wait to share what the Aussie Owls are up to and what better way to show off what's happening over here than by featuring some of the things you can do and see around Australia – especially the amazing wildlife.
Perth Zoo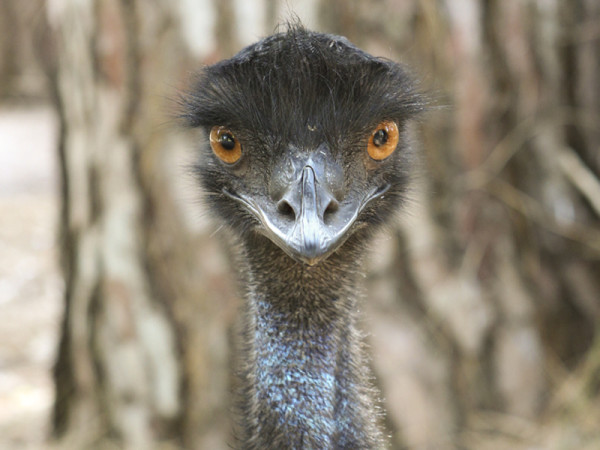 Australia's proud of their diverse and unique wildlife. Where there are species which are threatened, it's great to have zoos such as Perth Zoo playing a big part in conservation efforts, such as breeding programs in order to make sure these animals are around for future generations.
Not only do Perth Zoo look after Australian wildlife, they are part of The Sumatran Orangutan Conservation Programme in Bukit Tigapuluh in Sumatra, Indonesia and have released the world's first zoo-born orangutan into the wild (2006) and the first zoo-born male orangutan into the wild (2011).
On top of all of this, Perth Zoo is a great way to see animals from around the world and they have a number of education programs to help people learn about the animals and the dangers many of them face.
There's plenty more happening around Australia and here are just a handful of ways to see what's going on.
@AroundYou – A free guide for events happening all over Australia that lets people share what's happening in their suburb
@Fringe_Benefits – Fringe benefits adds value to the Fringe festival in Adelaide by offering discounts all year to arts events
@WOMADelaide – One of Adelaide's most popular festivals with music, arts and dance from around the world
@OzAsiaFestival – Celebrating Asia's art and culture, active all year round, their social presence adds value to the event in March
@RoyalMelbShow – 22 September to 2 October, Melbourne turns it on with Show time!
@SydneyTimeOut – Find out what's happening in Sydney (also @AdelaideTimeOut, @BrisbaneTimeOut and @MelbourneTimeOut)
@eVent_cinemas, @HoytsAustralia and @Wallis_Cinemas – Australian movie theatres, where to go for popcorn, and frozen Cokes

Travel & Tourism
@SeeAustralia – a must-follow for anyone interested in coming to Australia. They also boast a huge Facebook following with over 3.5 million likes.
@Intrepid_Travel – Offering travel opportunities that are 'off the beaten track' in Australia and overseas
@AustraliaCamper – Offers tips and reviews on camping gear and camping sites around Australia
@EQUIPnTRIP – Curates content for those who like to hike and camp
@FlightCentreAU – National business tweeting competitions, travel stories and discounts
@InspiredAdvntrs – Blends overseas adventure travel with fundraising and volunteering
@BackpackerLove – A community of travellers with the aim of raising money for those in need

Nonprofits
@RUokday – A day for asking friends and family "R U OK?" – promoting mental health
@RedCrossBloodAU – Encourages Australians to give blood to save the lives of others
@MissionAust – Assists more than 300,000 Australians by providing a hand up, a way forward and hope for the future.
@HeartAust – Australia's leading heart health charity
@VolunteeringVic – peak body for volunteering in Victoria
@ConnectingUp – helping other not-for-profits use technology better (I work for Connecting Up)

Sports
@CricketAus – Home of Australian cricket
@SportsNewsFirst – Breaking sports news
@Superfooty – News about Australian Rules Football (AFL)
@HeraldSunSport – Sports updates from newspaper, Herald Sun
@CyclingCentral – cycling news from television channel SBS

Magazines and newspapers
@iTWire – IT news for technology professionals
@MensHealthMag – Men's health and lifestyle magazine
@VogueOZ – Women's fashion and lifestyle magazine
@WHandFMagEd – Women's health and lifestyle magazine
@AnthillMagazine – The Australian magazine and online community for fast growth companies.
@NewMatilda – Independent news, analysis and satire
@TheHeraldSun – Tweets from the Melbourne Herald Sun newspaper

Education
@UniofAdelaide – Based in the Adelaide, South Australia CBD
@UTAS – Study in beautiful Tasmania
@RMIT – Technology and design focussed, based in Melbourne
@UniversitySA – South Australian university with multiple campuses
@Flinders – Another SA university based in the southern suburbs
@NCTafe – Based in on the North Coast of New South Wales
That's a quick look at hoo's hooting here in Australia. Don't forget to check out the @HootSuite_AUS lists for more brands and people using HootSuite, along with a list of social media influencers in Australia.
Did we miss anyone? Let us know in the comments below so we can follow them!