From Micro-Breweries to Market Leaders ~ Hoo's Hooting Beer Vol I
Tis' the season for a cold beer to balance out the hot Summer sun. From Beirut to Brooklyn and all over the world, HootSuite and beer go hand in hand.
Enjoy the read and you never know, you may find a new favourite brew!
United States
Brooklyn brewery was created in 1987, when Steve Hindy and Tom Potter both quit their day jobs to build a brewery. 2013 marks their 25th anniversary of making beer and Brooklyn Brewery is using social media to share their story.
"Most craft brewers had a life before beer. Steve Hindy covered wars and assassinations for The AP in the Middle East. Along the way, he met American diplomats in bone-dry Islamic countries whose only source of beer was home-brewing.
War correspondents are a resourceful lot, and Steve brought that resourcefulness to starting a brewery in Brooklyn."
Canada
@Russell_Beer (British Columbia, Canada)
Russell Brewing Company is a fast growing micro-brewery situated in the west coast of Canada.
By selecting the finest ingredients and following a tried and tested nine step brewing process, Russell Beers are some of the finest craft beverages in North America.
Europe + Asia Pacific
http://youtu.be/WLHmBHQQI5c
Although Dutch by birth, Heineken beers have been produced in the Netherlands since 1975 and shipped across the world for decades.
Heineken uses a unique mixture of storytelling and social media to creative quick and effective brand communities.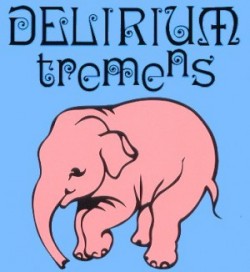 In 1906, Leon Huyghe founded the Huyghe Brewery in the city of Melle in East Flanders.
The Brewery's most well known beer is the Delirium Tremens, a blonde, Belgian-style tripel.
In 2008, the Delirium Tremens was voted the number one beer in the world at the World Beer Championships in Chicago, Illinois.
@

TuiBeer (New Zealand)
The Tui brewery was founded by Henry Wagstaff in 1889 and is to this day located along the banks of the Mangatainoka river.
Tui is known from creative advertisement campaigns that embrace heavy irony, stereotypes and the tagline Yeah Right.
More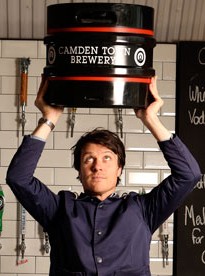 @GreeneKingPubs – Runs 1400+ pubs across the UK
@BrancasterBrew – Using Norfolk Maris Otter Barley
@YorkBrewery – Award winning ales brewed within the city walls
@CamdenBrewery – Try the Hell's Lager
@WarsteinerUSA – Brewed since 1753 in Warstein, Germany
@BierNavigatie – Webshop specialized in craft beers
@TigerBeerUK – Singapore's first locally brewed beer.
@BeerLao_Canada – Brewed in Vientiane, Laos
@OskarBlues – Sip the Dale's Pale Ale
@Yuengling_Beer – America's oldest brewery
@BandBManBeer – Granddaddy of Denver watering holes
@BoundaryBay – Big beer, strong community + lots o' hops!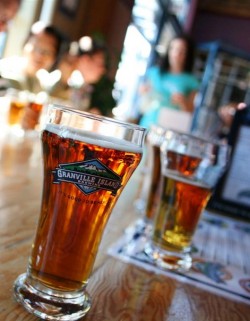 @GeneseeBrewery – One of the oldest in the U.S.
@BluePointBrewer – World Beer Cup toasted Lager win
@EagleRockBrew – Unique artisan beers brewed in LA
@SweetWaterBrew – Down for a #craftbeer good time!
@FullSteam – Brewed in Durham, North Carolina
@Harpoon_Brewery – Born in Boston, MA.
@TerrapinBeerCo – Try the Tree Hugger Ale
@VictoryBeer – Taste authenticity
@BierGartenDC – German faire + German drafts
@SierraNevada – American hops + plenty of passion
@RedRacerBeer – Try the Red Racer Pale Ale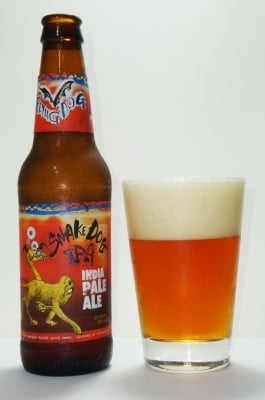 @FlyingDog – 'Craft beer crusaders'
@GreenFlashBeer – Finest, all natural ingredients
@FoundersBrewing – Brewed in Grand Rapids, Michigan
@AlaskanBrewing – Brewing on the Last Frontier
@AlamedaBrewing – Award winning Portland ales
@CoorsLight_PY – Coors Light Paraguay
@BreweryOmmegang – Belgian Style Ales
@TheBruery – Small craft brewery in Orange County, CA
@GreatLakesBeer – 2013 Canadian Brewery of the Year!
@BieresDuQuebec – Social network for Quebec brewers
@MondialBiere – International Beer Festival in Montréal
@HoyneBeer – Victoria's Rock Bay brewing district
@HoweSoundBeer – Craft brewery along the sea-to-Sky
@SteamWhistle – Canada's premium pilsner
@LabattUSA – The world's best selling Canadian beer
@VillageBrewery – Gathering people around community
Canada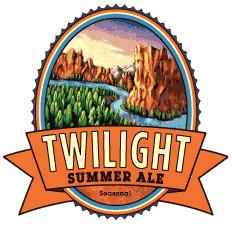 @DeschutesBeer –Crafting beer for explorers everywhere
@StoneBrewingCo – Check out their Instagram
@OdellBrewing – Putting the craft back in brewing
@ItsGoodToBeHere – Canada's first microbrewery
@TownsiteBrewing – Brewed in Powell River, BC
@VanIsleBrewery – The Island's original craft brewery
@FarmeryBrewery – New to the Canadian family!
@FortGarryBeer – Brewed in Winnipeg, Manitoba
@BrickBrewery – Over 25 years of brewing history
@CreemoreSprings – 25 years, 4 ingredients
@PropellerBeer – Nova Scotia's premier microbrewery
@CanneryBrewing – Brewed in Penticton, BC
@CentralCityBrew – Brewers + distillers in Surrey, BC.
Don't forget to comment below and share with us your beer recommendation for Summer 2013!
Stay tuned for Hoo's Hooting Breweries Part II – Latin America edition, coming soon.