Hoo's Hooting in International Aid – @UN @WorldBank @Oxfam + More
Globalization has not only broadened access to knowledge, but also bolstered a growing awareness and understanding between communities across the globe. International Organizations (IOs) and Nonprofits function within numerous countries, often providing multiple relief efforts simultaneously. The time between an outbreak of crisis and the need for international aid is limited; immediate and effective response is vital and wouldn't be possible without the power of social.
Social media has given IOs the chance to build relationships between donors, facilitators and those seeking help. Social media management allows IOs to maintain multiple accounts globally, develop conversations surrounding their vision and provide relief faster and more effectively than ever before.
From vital IOs like @UN and @WorldBank, to on the ground aid provided by @Oxfam, @ICRC and @Amnesty; key players in the international aid arena are using HootSuite to function efficiently within both macro and micro communities.
Inter/Governmental Organizations
@UN The world's largest and most prominent IO
@WHO UN Health Agency
@WorldBank Provides loans to developing countries for capital programs
@OECD Better economic policies for better lives
@ILO  Labour issues, labour standards and decent work for all
@IMO_News Humane and orderly policies in the movement of peoples
@USAID Development and humanitarian assistance worldwide
@DFID_UK Leading UK government's fight against world poverty.
@ADB_HQ Helping Asia-Pacific nations reduce poverty and increase quality of life
@CIDA_CA International effort to reduce poverty.
International Non-Profit Organizations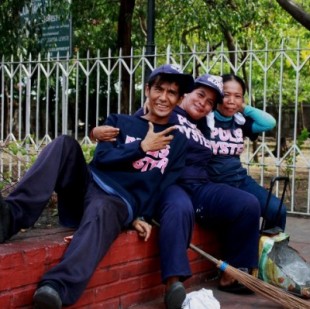 Humanitarian Relief
@ICRC International Committee of the Red Cross
@GatesFoundation Largest private foundation in the world
@Rotary Business and professional leaders join to provide humanitarian service.
@Reliefintl Relief, rehabilitation and development post natural disaster and civil conflict.
@AlertNet Thomson Reuters Foundation humanitarian crisis alert news
@DonorsChoose  Peer-to-peer philanthropy
@Idealist Action Without Borders; non-Profit database and platforms for information sharing
@CarterCenter Wages peace, fights disease and builds hope.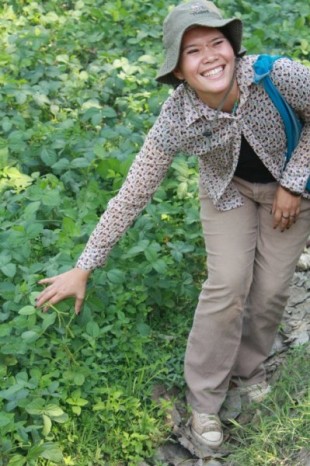 Education + Research and Development
@UNDP United Nations Development Project; connects countries to knowledge, experience + resources.
@UNESCO United Nations Educational, Scientific and Cultural Organization
@World_Wildlife Conservation, research + restoration of the environment.
@MilleniumProj International futures think tank
@CGDev The Center for Global Development; research and active engagement in policy process.
@HHMINEWS Howard Hughes Medical Institute; non-profit medical research
@CarnegieCorp Minorities in higher ed, early childhood learning development.
@AmericanCancer Global health awareness and cancer research
@IDBNews Development financing in Latin America and the Caribbean
@TechSoup Technology assistance to other non-profita is 53 countries.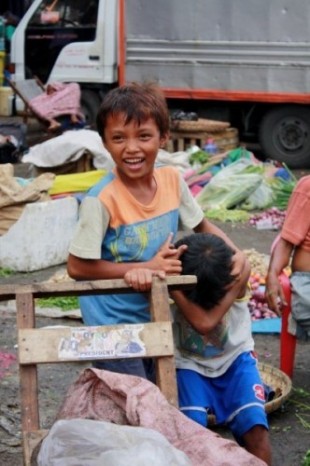 Poverty, Health + Injustice
@OXFAM 17 orgs in 90 countries. Finding solutions for poverty + injustice.
@UnitedWay 1800 communities in 45 countries. Education, income + health.
@pahowho World's oldest public health agency
@Habitat_org NGO providing simple, decent and affordable housing
@Amnesty NGO focused on human rights. 3 million members.
@SalvationArmy Canada's biggest NGO. Social service for the vulnerable in society.
@DemocracyNow independently syndicated program of news, analysis and opinion
@Heifer Working to sustainably combat hunger and poverty
@Good  'A community of people who give a damn'
@ACF Ending deadly hunger and malnutrition
@CatholicRelief Alleviate suffering, relieve people in need.
Women + Children
@UN_Women Gender equality + female empowerment
@UNICEF Long term humanitarian assistance to children
@SOS_Children Meet the needs + protect the interests of children
@WomenWhoTech Tele-summit for women in tech
@CamFed Eradicate poverty in Africa through the education of young women.
@MSFoundation Women's rights, equity and justice.
Did we miss your organization? Comment on this post and we will add you to the list! HootSuite is always excited to hear about Hoo's Hooting all over the globe.
Interested in exploring more? Check out 5 Key Considerations for Social Media in Government and register for a webinar!