Hoo's Hooting in London – Virgin, Jaguar, Jamie Oliver and more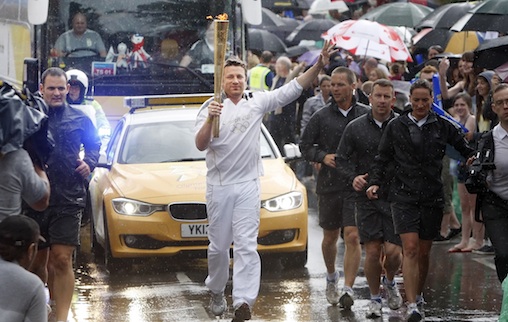 The Summer Olympiad is upon us! As London 2012 dominates water-cooler discussion over the coming weeks, we're celebrating our newly opened London Nest and the Olympics by recognizing a special group of Owls. We've received the warmest of welcomes from the likes of London mayor Boris Johnson, UKTI Canada and all our friends across the pond.
From global powerhouses like Virgin and Jaguar to civic institutions like Save the Children and the Department of Health, HootSuite is well represented in London. Today we highlight celebrity TV personality Jamie Oliver, along with some awesome brands, people and institutions who dominate social media by using HootSuite and hail from London-town. Whether they're tweeting news, silly pictures or exclusive videos, all of these brands bring their own unique flavour to the social space.
We were so overwhelmed by all the owls in the United Kingdom, we decided to focus just on London for today. Let us know who we missed in the comments.
The Naked Owl
Jamie Oliver has become a household name through an impressive string of TV shows… anyone remember The Naked Chef? Lately, he's inspiring healthy heating with fresh ingredients through The Jamie Oliver Foundation, while also bringing much warranted attention to the American obesity epidemic with his hit series, The Food Revolution.
[youtube //www.youtube.com/watch?v=P-mYAoWu-O8]
He's a great follow for any food lovers… small caveat: don't follow if you're easily hungry, because he tweets decadent daily recipes, cooking advice and all sorts of food love through Instagram. He recently carried the Olympic Torch through Newport despite the less than stellar weather conditions.
Entertainment & Media
@London2012Fest – Over 12,000 free events and performances featuring artists from all over the globe in celebration of the Games
@BBC_TopGear – Delivers a constant stream of car reviews and bonus show coverage – everything to fulfil auto enthusiasts' dreams
@DazedMagazine – Packed with features, interviews plus live footage on fashion, art, culture and music
@UnionJackNews – North America's only national British newspaper
Brands and People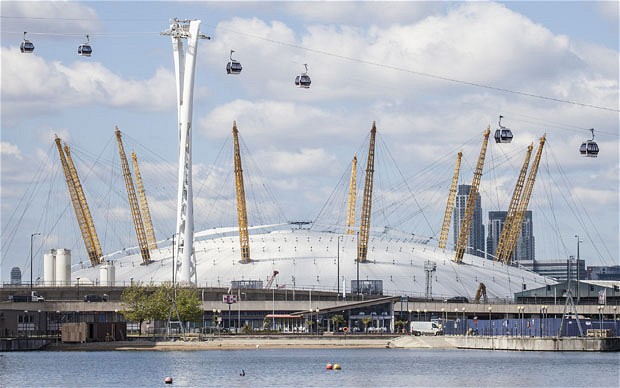 @Virgin – Global powerhouse uses HootSuite for their flagship profile
@VirginHolidays – Let Virgin create the perfect holiday for you
@JaguarUK – Fine British craftsmanship
@DMiliband – Accomplished politician and current Labour MP for South Shields
@EmiratesAirLDN – Not your typical airline… Speedy trips over the river by gondola and their bike friendly
@LushLtd – Handmade cosmetics from fresh organic fruit and vegetables, the finest essential oils and safe synthetics
@JDWTweet – No one goes thirsty at these pubs
@AllanBBeaton – He runs Social B2B Ltd, he also recently visited us at HootSuite HQ, and posed with Owly for a picture
@VisitLondon – Friendly and accessible on Twitter; your official tour guide for your stay in London
@ThomasCookUK – The world in your hands
@UsefulSocial – Thought leaders in the social media, business, and marketing space. They also do Corporate Social Media Summits both in London and Stateside
Civic Institutions
@AroundTheRings – On-the-ground Olympics coverage for the diehard fan. The Guardian quoted them as "The most influential internet presence on the Olympics."
@SaveChildrenUK – Saving lives and helping children reach their potential
@UKParliament – Your source on government news, debates and elections
@ForeignOffice – International news updates from the official UK Foreign and Commonwealth Office
@Tate – Opened in 1897, boasting a formidable  collection of British modern and contemporary art
@LondonCyber – Interesting news and tidbits on international cyber issues
@CityofLondon – The city of London's official Twitter feed
@NationalGallery – Feed your artsy side in one of the greatest collections of Western European painting in the world
@EurostarUK – Helping people explore Europe in style and comfort
@se1 – A London community website, serving up news, events and trivia
@NationalRailEnq – Ensuring a safe and quick commute
@HeathrowAirport – One of the largest transport hubs in the world
@TimeOutLondon – The key to finding inspiration and happiness in the nation's capital
@DHgovUK – Keeping citizens healthy
@VisitBritain – Travel ideas, offers, attractions, guides and even a fun fact or two
@USAinUK – Embassy of the United States of America in the UK
@BBCLondonNews – Fresh news updates from the well-established BBC
@FriezeLondon – Featuring over 170 of the world's most exciting contemporary art galleries
@CityPolice – Keeping London safe, one tweet at a time
Hoo Else?
There you have it, a succinct list of brands, people and institutions who are particularly socially savvy… the hoo's hoo of London if you will. Did we miss anyone? Who else from London embraces their inner owl using HootSuite?
Keep an eye out as we'll be profiling other cities both in the UK and all over the globe.