Using Geo-Location and Targeting With HootSuite ~ New #HootGuide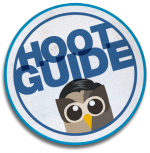 Without the right tools, getting your business seen in the social media arena can be a daunting and exhausting task. With geo-location and geo-targeting built into the dash, HootSuite offers advanced tools to help streamline these tasks. To help you get started, we're pleased to offer this free HootGuide – Using Geo-Location and Targeting with HootSuite.
Using Geo-Location and Targeting with HootSuite is the next in a series of HootGuides to be released by HootSuite. Through this series, you will learn the ins and outs of the dashboard's features, helping you achieve and maintain social media success.
What's Inside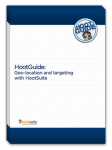 It can be difficult for companies to effectively engage their audiences and challenging for consumers to filter through all the noise. As you develop your company's social media strategy, it's important to find the appropriate tools for your initiatives.
HootSuite Enterprise provides advanced features for organizations to maximize the effectiveness of their social outreach by tailoring and targeting messages by location and language.

This HootGuide shares practical advice about how geo-location and targeting features can help you better engage with your audiences more effectively. This HootGuide includes:
How to Optimize Geo-Located Searches for iPhone – By geo-locating searches on the iPhone, gain insight into what people are saying about nearby events, stores, restaurants, and more.
Geo-Target Your Messages – Have customers in different regions of the world? Geo-target your messages so they're only available to users in a specific location.
Filter Your Searches By Language – Creating searches in specific language will connect you to international and multilingual communities.
Insights Into Success
This HootGuide is the second in the series dedicated to advanced HootSuite functionality. The first, Using Google Analytics with HootSuite, is also available for download today. As we continue this series, you can expect additional HootGuides on the advanced functionality and features of HootSuite Enterprise for measurement, collaboration, and security.
Enterprise is HootSuite's top tier plan, with the most advanced functionality, training and support available. Built for business, Enterprise allows organizations to securely and effectively integrate social media throughout the organization allowing them to become truly social.