#HootRemote: Hooting for Youth in Bermuda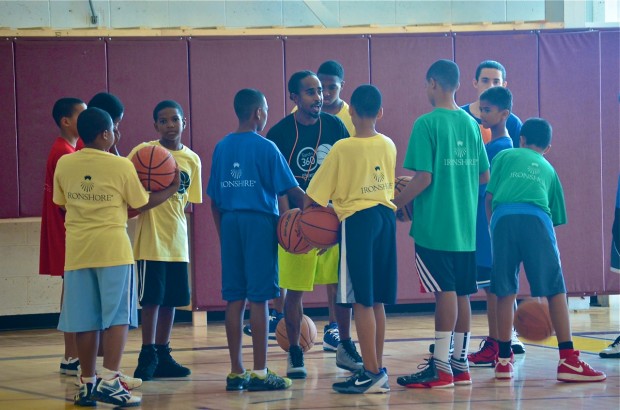 Sure, social media is a big part of everyday life for Americans, the Japanese, Canadians and other nationalities who round out HootSuite's Top 10 countries… But they're not the only ones relying on social media channels to share stories with audiences.
Imagine this…
You're on the Island of Bermuda
Besides sandy beaches, long shorts, and tasty cocktails, a community lives there. Among it, a group of at-risk youth, living in the shadows of their parents, spiralling into anti-social oblivion.
Imagine trying to build an institution from scratch, with a limited budget to help these kids and locals do something important, something active.
In this, the first installment of #HootRemote, we feature Sandys 360 Sports, Aquatic & Enrichment Centre (@Sandys360Centre), a campus-based nonprofit community centre in Somerset, Bermuda that's built a strong community using social media tools including HootSuite.
Going social played a key role in the centre's development, allowing the staff to share important information about facilities, programs, and services via Twitter and Facebook profiles without a big expense.
Social in the Sand
The town of Somerset lacked the proper facilities to get kids involved in social programs and activities. As such, concerned citizens got together to create @Sandys360Centre. Stephanie Lee, the centre's marketing and communications coordinator, shared her challenges and successes from using HootSuite to foster the centre's growth.
"Sandys Secondary Middle School, whose campus we share, didn't have a gym. There was also no pool readily available for public school students," Stephanie says. Something had to give for the struggling community.
After years of preparation, planning, and fundraising, @Sandys360Centre finally opened its doors in 2009 bringing the town a collection of new facilities –  a swimming pool, an indoor basketball court, and a fitness centre – as well as nutrition classes, after school programs and holiday camps for kids, and even a class tailored to seniors called Cell Phones 101.
Growing Pains & A Convenient Solution
But Stephanie explained a new set of challenges accompanied growth as she struggled to balance the centre's demanding social media load with her other daily responsibilities, like program development and event planning.
First off, Stephanie was fed up with having to log on to so many different social profiles, monitor engagement, and have to make duplicate posts, which all took up too much time.
She also wanted @Sandys360Centre to expand social media efforts to target new members and to outreach to a wider audience.
The centre was desperate for a social management tool to streamline its social media efforts.
After doing her research online and testing out a few tools, Stephanie signed up with HootSuite
Straightaway she found it handy for managing the centre's multiple profiles, "Instead of logging in and out of my personal profiles to the business profiles has saved me a few headaches. Being able to see all of my profiles in one tab is a great thing,"
To demonstrate the value to other organizational stakeholders, she used the social analytics feature of the dashboard to show results of using social media to promote the centre's programs and distribute information to members.  "I can see what my business profiles are doing, get the statistics, see what needs work, what posts work the best, and what time people are most likely to see our posts."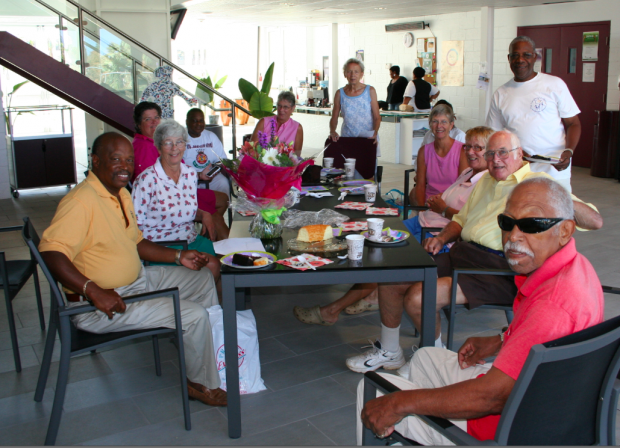 With more growth on the way for the centre, HootSuite offers the nonprofit ways to scale operations across the Sandys team, "In the future, I would like to add other staff members to HootSuite," says Stephanie. "Having the ability to separate into teams and choose which profiles and groups they can post to depending on their target audience will be fantastic."
Somerset has come a long way since 2009. And for Stephanie, that's the biggest reward, helping develop @Sandys360Centre to foster a healthy and vibrant community with an engaged group of youth who actively participate in programs and events.
Stephanie says "Sandys 360 is more than just a gym, it's a hub where the community can grow its mind, body and spirit. I am excited about the potential HootSuite can offer us in reaching our audience and saving our community going forward."