HootVenture! HootSuite and Personal Passions
The following is written by HootSuite Campus Ambassador Program Coordinator Elaiza Datar. Elaiza graduated from UBC in Political Science and SFU in Digital Communications and spends her time between social media, the outdoors, music, travel, and meeting people.
When I graduated from the University of British Columbia, I took a year off to explore the world beyond the classroom walls. On the last leg of my year-long sabbatical, I embarked alone on a remarkable journey to one of the world's most dangerous countries, without knowing how to speak Spanish and knowing no one. But these factors didn't intimidate me because I knew I had the online tools to craft my great Venezuelan adventure, and that I did!
I used Craigslist to buy a second-hand guitar that I used to busk with Argentinian hippies between traffic lights. I used CouchSurfer to find amazing locals, one of which took me on a private boat with his friends to exclusive white sand beaches. I used a Lonely Planet forum to find fellow tourists that joined me in on an excursion through the Amazon jungle to see the tallest waterfall in the world (Angel Falls).  But the most memorable adventure I had, came from using HootSuite to find geo-targeted tweets about rock climbing. This led me to connect with a man who called himself Crazy Carlos.
He was the coach for Venezuela's National Rock Climbing team and a seasoned mountaineer with a wealth of knowledge. He invited me to accompany him on a high altitude trek he was planning to offer as a future guided tour. I was thankful for the 10-hour bus ride to the town of Merida, because it proved to be valuable rest time for the exhaustion I was about to experience.
Carlos picked me up at the bus station and after packing all our food and gear, some climbing friends dropped us at the gate of the Sierra Nevada National Park. It was the start of one of the greatest adventures I've experienced. By the end of the first day we had gone from an elevation of 3,000m to 4,200m at the base of our first peak. As we were setting up the tent that night I definitely felt my breaths come in short gasps, my body weakened, and my mind disoriented as altitude sickness was taking over me.
Since there are no regulations and no maintenance in Venezuelan national parks, the trails were difficult to find, and after our first summit we realized that we had lost our way. With no signs, rangers, or even other trekkers around, I quickly felt a dire sense of isolation. It was so quiet that for the first time in my life, I actually felt the silence. It was a very strange sensation and amplified the aches and pains, thirst and hunger, and fears of the unknown.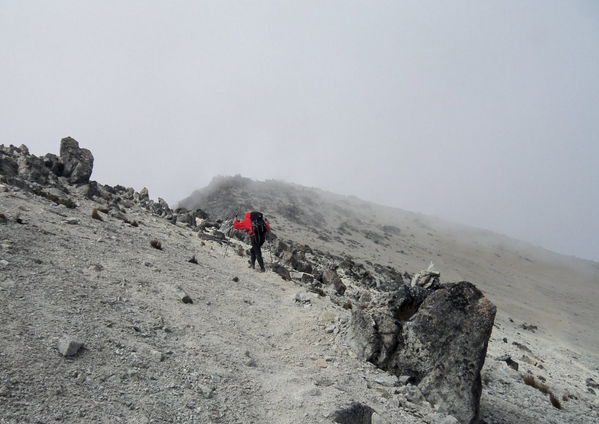 I had a lot of epiphanies in those hours of aimless trekking in the Andes. For one, I realized how much I had learned about the world and about myself since I had graduated from UBC. The universalities of human connections caused a paradigm shift in how I view and relate to people. The natural and awe-inspiring landscapes were a humbling reminder that we are just a single speck in this all-encompassing universe. Some lessons cannot be taught in a classroom.
As we were hiking into the darkness over a 4,700m mountain range, it dawned on me that the closest town was 2 days away, I had no phone signal, and I was stuck in the mountains with a stranger I had just met online. But instead of freaking out, a sense of gratitude overwhelmed me.
I was thankful for all the experiences that online resources make possible. A 20-something-year-old Filipina, fresh from university, on this perilous adventure with a 40-something-year-old Venezuelan outdoor adventurist. Would this have been possible before the days of social media? Maybe. But definitely not as easy as a click away!
The next day, we walked nine hours with no breaks, to make sure we got to civilization before the last of our food supplies dwindled, and finally, we arrived to the exit point. I walked through that Sierra Nevada gate at the end, a different woman than a few days earlier.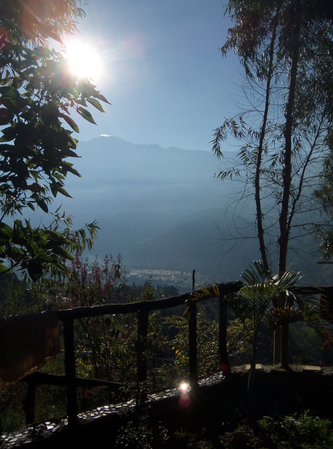 I stayed two more nights in Merida with Carlos and his rock climbing friend's family, in their beautiful house that they had built on the mountain side. We spent the afternoon in their home making food, drinking Sangria in hammocks, and watching the sun set behind the mountains that I had become very intimate with after a very intense week. In the span of 48 hours I went from pushing my will to survive, lost in a seemingly infinite mountain range, to sipping sangria on the porch of a dream home, sharing stories, and laughing with people who shared a passion for the outdoors. The universe works in mysterious ways.
Four months later and I'm an intern at HootSuite. Given my role, I function with the mindset that HootSuite is a branding tool. But it can be so much more than that. Innovators create these powerful online tools but the users have the ability to realize their full potential. I used HootSuite to leverage my personal passion for outdoor adventure and what came out of it was an experience that has changed how I exist in this world.