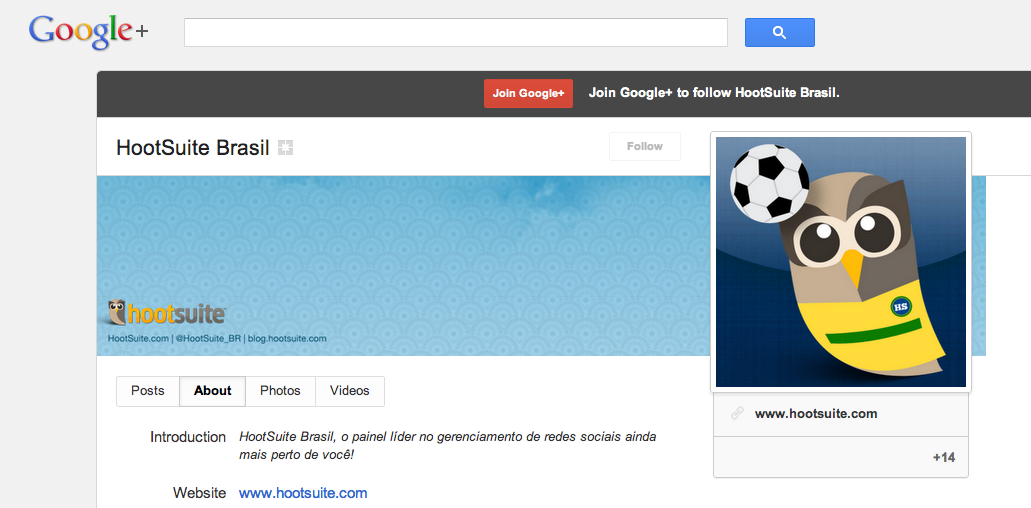 The following post is written in Portuguese by our Brazilian Community Coordinator, Thiago Leite. We're excited to announce Google+ Hangouts for our Brazilian owls starting August 15.
Olá corujas!
Neste mês de Agosto damos início a um novo projeto para nossa comunidade brasileira, o Hangout das Corujas. Como alguns de vocês perceberam criamos uma página no Google+ e é lá que hospedaremos nossos hangouts.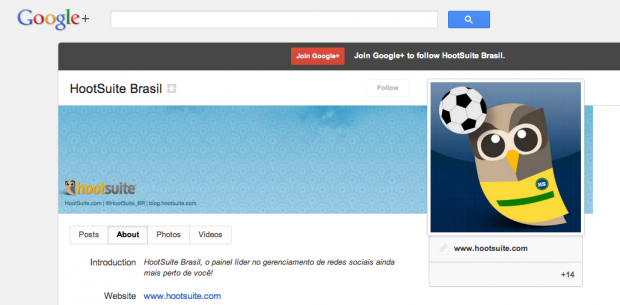 Inicialmente os hangouts serão quinzenais, com os mais diversos temas relacionados à internet, mídias sociais, tecnologia, e claro, HootSuite.
Essa também é uma forma de comemorar a expansão das Google+ Pages a todos os usuários HootSuite, que agora podem acessá-las diretamente de seu painel, tornando o gerenciamento de suas mídias ainda mais fácil.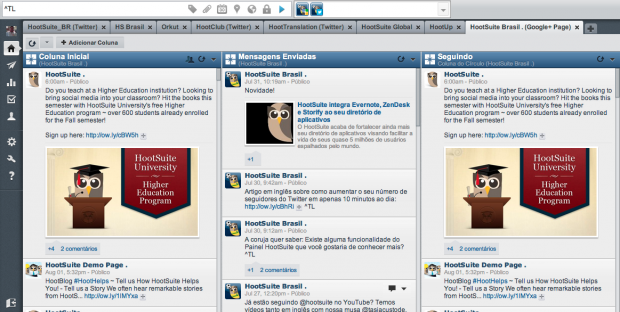 Eu, Thiago, junto de nossos embaixadores Hugo e Kauê, daremos início ao debate falando sobre o painel HootSuite, dando a vocês uma introdução sobre a ferramenta, mostrando um pouquinho mais de suas funcionalidades. O tempo de duração será em torno de 20 minutos, mas podemos estender dependendo da necessidade.
Logo após o hangout, publicaremos o próximo tema e assim por diante. Caso tenha uma sugestão, não hesite em participar enviando seu tema tanto pelo Google+, como pelos comentários ao final do post.
Com essa nova comunidade criada no Google+ esperamos trazer mais informações sobre as mídias sociais ao público brasileiro, assim como uma maior interação. Queremos ouvir vocês, saber o que querem ver no painel HootSuite, o que mudariam, o que mais gostam, enfim… Queremos estar cada vez mais próximos de vocês.
Marque em seu calendário, dia 15 de Agosto às 17 horas tem Hangout das Corujas! Aguardamos vocês!
Grande abraço e até a próxima!
Thiago.