Digital Media Technology of the Year ~ HootSuite Wins CNMA Award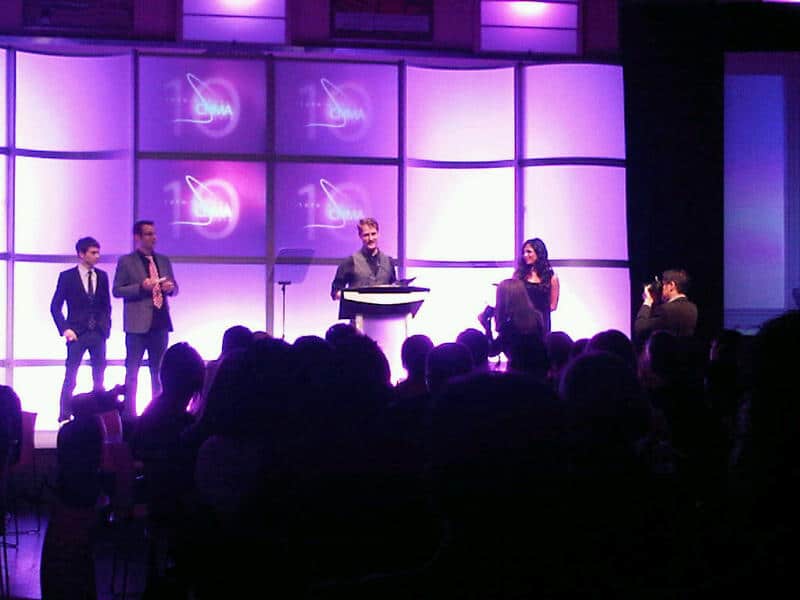 For 10 years, the CNMAs has recognized key contributors to the industry's growth and progress and celebrating Canadian digital media as a whole.
At last night's award ceremonies, HootSuite was among good company as winner of the CNMA award for Digital Media Technology of the Year. CEO Ryan Holmes, who was a finalist for Executive of the Year, was on hand at the ceremonies to accept the award (and still sporting his Movember 'stache).
The award represents a big win for HootSuite as we have worked for the past two years with care and attention to create a social media tool to assist users with their efforts on the social web.
CNMA Press
BIV – B.C. media firms among winners at awards show
Financial Post – FP Tech Desk: Canadian New Media Award winners announced
Blackberry Cool – 2010 Canadian New Media Awards Winners Include Hootsuite and Polar Mobile
Media Caster Magazine – Canadian New Media Awards Celebrate 10th Anniversary, Announce 2010 Winners
A Big Year
We're thrilled to have received this award and honoured to have been recognized for all our hard work. And it came in the midst of a busy time as we recently surpassed over 1,000,000 users, and we continue to add more owls daily.
Next up in the awards department is the 4th annual Mashable Awards (formerly Open Web Awards). You can help HootSuite win the award for Best Social Media Management Tool by voting for HootSuite as the Best Social Media Management tool via the voting platform. We appreciate your support and hope to see Ryan on stage in Las Vegas in January saying "HootSuite FTW!"