HootSuite Updates Facebook Pages for a Better Facebook Management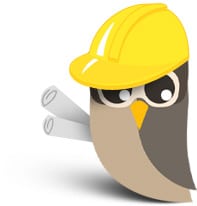 We've got a treat for all the Hoot Fans using Facebook Pages in your dashboard – we've updated Facebook Pages to take advantage of the recent updates from Facebook. These tweaks will give you more functionality and reliability, plus enable us to roll out more new features down the road.
New for Pages
With this update, you can:
Post as your Facebook Page: Post comments as your brand rather than from your personal profile – particularly handy to retain brand consistency for premium users with multiple team members posting on your profile
Delete Facebook Page comments: Now you can quickly remove inappropriate comments from your Facebook Pages without having to leave the HootSuite dashboard – great for getting ahead of potential problems and unsavoury remarks

Re-Authentication
To use the new Facebook Pages features, you need to re-authenticate your Facebook account within HootSuite. Next time you use your Facebook Page streams in HootSuite, you'll see a pop-up prompting you to re-authenticate by following a few simple steps – you only have to do once (you can also send an email to the Team owner to request the update if needed).
We have a Help Desk article to lend a hand if needed.
What's Next?
The future holds many great things for HootSuite and Facebook Pages so stay tuned – and remember to re-authenticate your account in order to get access to new these features.
What do you want to see next? Let us know in the feedback channel where you can post requests or vote up other suggestions. And if you like what we do, visit our Facebook Page and "Like" us. We like that.