Hoot Hoot Hooray! HootSuite for Clubs and Associations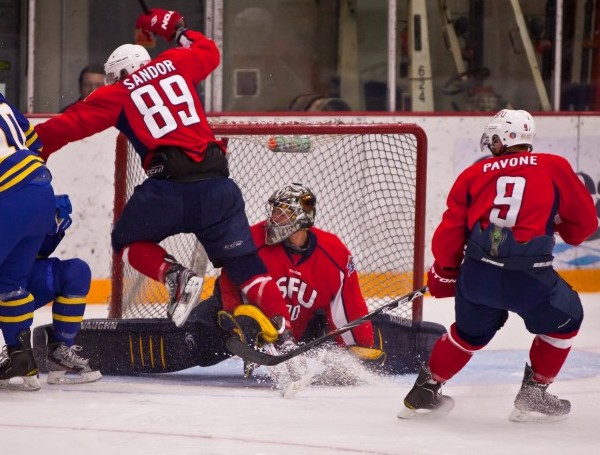 The following is written by HootSuite Campus Ambassador and SFU Student, Elizabeth Moffat.
Do you run any sort of club or school association? Whether you're trying to spread the word about your latest event or just trying to recruit new members, odds are you want to utilize social media to do it. So you've set up your accounts and assigned some lucky volunteers to take charge of updates. But now what?
Enter HootSuite.
Multiple Log-Ins and Multiple Accounts
If you're using HootSuite to manage accounts for your school club, chances are you'll have a few different people needing access, maybe even to multiple accounts. Rather than logging in and out of different accounts every time you need to post something, set them all up with separate tabs under one HootSuite dashboard.
Scheduling
Whether you want to share that link you found at midnight, at a time when people will actually be awake to see it, or set up a countdown to the start of a big event, HootSuite's scheduling feature may soon be your new best friend.
I helped get Simon Fraser University's Hockey Team set up on HootSuite.
We use scheduling for pre-game posts so that once the actual game starts, we can focus on other updates and tasks.
You can also make use of the Auto Schedule feature to let HootSuite optimize when to send your tweets. If you're anything like me and constantly find new content to share from multiple accounts, it's pretty much the best thing ever.
Word to the wise: Don't think you can just schedule posts once a week and forget about them – you still need to come back and check in to see if your followers are engaging with what you're posting.
Analytics
Eventually you're going to start wondering if anyone has actually looked at what you've put out there.  If you use the ow.ly link shortener, HootSuite can keep track of all the links you send out: how many clicks they get, when, and where your audience is.
Use this to see what you're doing well and what needs work. Do your kitten video links always get the most hits while your puppy posts only get a couple? Well, then clearly your audience contains a lot of cat people.  Do your 8am posts tend not get much attention while your midnight tweets get dozens of clicks? Sounds like you have some night owls out there, so you might want to repost important tweets for the night crew.
Multiple Streams
Using different tabs and streams on Hootsuite is probably the most creative way you can customize your experience.
Start with the basics – your feed, mentions, DMs, a sent stream, but after that it's time to get creative.
Do you use lists? If not, you probably should – organize them into other school groups, members, topics, people influential in your area, whatever you want.  Make yourself some lists and create some streams to keep an eye on them.
Now things get fun – It's time to use Search terms and Keywords. You'll really have to experiment to find the results most relevant to you. If you regularly use specific hashtags I'd start there. Next, think of words or phrases either associated with your club or whatever you're interested in tweeting about.
These are especially helpful if you're following a live event or conversation. Play around with using different keywords and adding or subtracting others until you find something that works for you. Don't forget, you can also geo-target your searches to eliminate any non-local content.
Personally, I get the most use out of setting up different streams and searches, especially when I'm putting together recaps of live events.
If you use Hootsuite to manage any of your school, association or team accounts I'd love to hear what you find most useful. Tweet me @lizzmoffat or join the conversation @HootCampus.