MailChimp App In HootSuite Brings Email and Social Media Marketing Together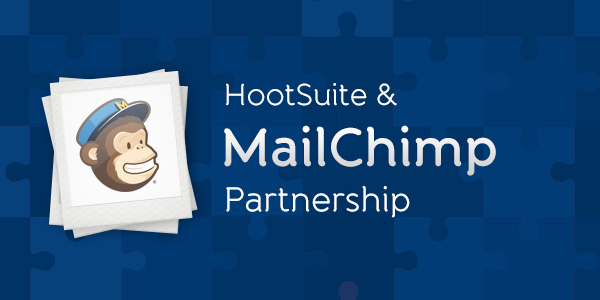 In an age where social media has become key in engaging consumers, why do companies still invest time and resources into running email campaigns? Simple: it works. Email empowers marketers with the freedom to test marketing messages and target users based on segments. With the MailChimp app for HootSuite, you can now integrate the power of social with the customizability of email.

Marketers will now be able to easily share and monitor their MailChimp email campaigns from within HootSuite. This allows them to track the social reach, impact and overall performance of an email campaign from the same dashboard they use for social engagement and analytics.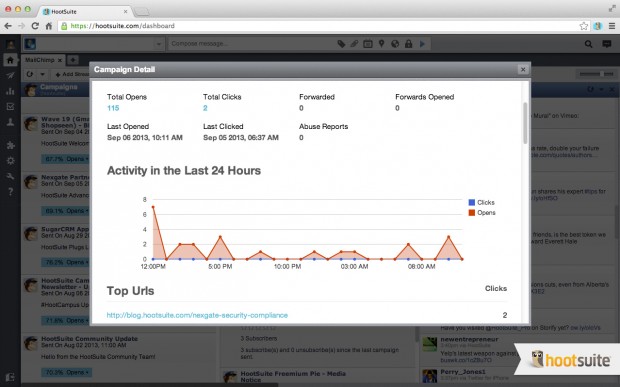 Integrating your email and social marketing efforts has never been this simple. If you want to expand the reach of an email campaign, or target a social media user with a specific campaign, you can easily do so by sharing it to your social networks in HootSuite, including Twitter, Facebook, LinkedIn and Google+. Social campaigns and messages can also be tailored based on the performance of email campaigns, by directing followers to top performing URLs or focusing social efforts on regions where campaigns are performing well.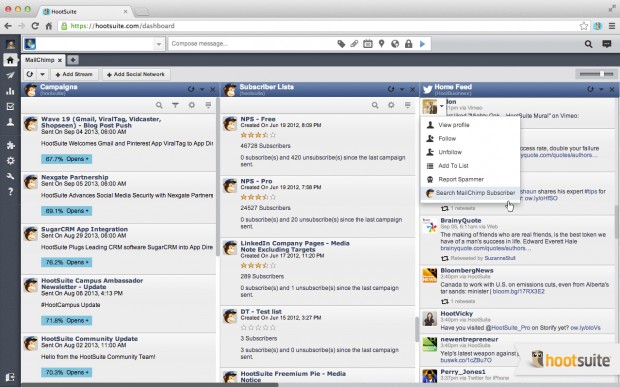 The MailChimp app also allows you to:
View MailChimp Campaign stats, including Open Rate, Click Rate and more

View Subscriber List stats, including new and lost Subscribers, Open and Click Rates for Lists and more

View Subscriber details, including Campaigns sent and Rating; view and add Subscriber notes
This partnership with MailChimp is the latest example of HootSuite listening to the needs of its users and providing valuable solutions through the HootSuite App Directory.
"We are focused on providing a rich set of tools that help our users more effectively execute and manage their social campaigns," says Mark Holder, Director of Platform at HootSuite. "Our integration with MailChimp allows marketers to monitor the performance of email campaigns from the same place they manage social campaigns. This provides a unique ability to fine-tune social campaigns and messaging on the fly within the HootSuite dashboard, without having to switch back and forth between applications."
Save yourself some clicks. Try the MailChimp app today.

Need help installing apps? Check out our App Directory Guide. Also, be sure to follow @HootSuite_Apps for the latest updates and news on the HootSuite App Directory.
Are you an organization or developer that would like to work with HootSuite? Learn how you can integrate your app using the App Directory SDK.