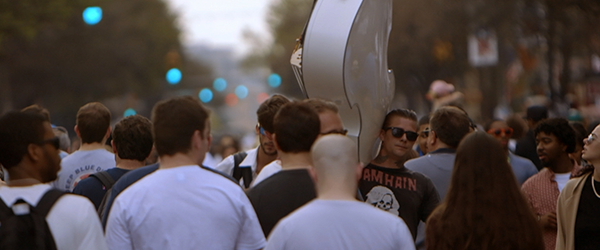 Innovation, Global Change and More: Hootsuite at SXSW 2016
It's hard to believe we're already talking about SXSW 2016! Though our favourite event is still a long way off, today marks the start of voting for next year's speakers. It's time for you to help determine who's going to be onstage come March!
Every year at SXSW, on top of meeting an unbelievable group of people and doing our best to do a little good for charity, we try to share our unique insight into the social media world. Over the last few years, we've covered everything from the evolution of social media ads to crowdsourcing globalization. This year, we're back with fresh faces and fresh ideas, hoping to once again spark a social conversation at SXSW 2016. And we need your help to get there.
SXSW talks are chosen using the event's patented panel picker (say that five times fast), which allows regular people (that's you) to decide what topics they find the most compelling. We've put together seven discussions we'd like to host at the event. With your support, we can make that happen. Here's a little more information about each talk.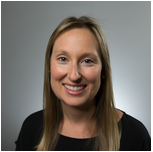 Named by Twitter as a catalytic moment of 2014, UN Women's #HeForShe campaign launch was one of the most powerful social movements to date. With 1.1 million #HeForShe tweets in the first two weeks alone—and predominantly shared by men—UN Women revived the gender equality issue, bringing it to the forefront around the world.
In this presentation Hootsuite's Director of Enterprise Marketing, Susan Perry, will showcase how nonprofit organizations should use social media as a channel to spark a movement and drive new energy to their cause. Using #HeForShe as a benchmark, she will discuss the proven steps to executing a successful social campaign that drives awareness, ignites passion, and evokes action.
Three billion people in the world who don't have internet access are about to get it.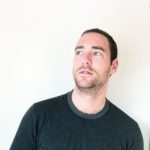 There are several blockbuster initiatives attempting to break down the world's connectivity barriers, from Google's armada of giant balloons in the stratosphere to Elon Musk's plans to deliver global internet via hundreds satellites. Facebook's Internet.org project already provides a free low-data web service to millions of mobile devices from Kenya to Colombia.
In a matter of years, three BILLION people will be experiencing a socially connected, mobile-friendly web for the first time, and it will drive massive change for everything from politics to pop culture. Hootsuite's Blog Manager, David Godsall, will host a panel featuring three leading lights on this topic about what happens next.
I think most of us get that fostering a brand community is an effective way to drive awareness and build loyalty beyond what you can achieve with traditional marketing.
However, when you think of brands with amazing communities, like Airbnb, Apple or Lego, we may discount this strategy. Let's face it we don't all sell iPhones and vacation getaways.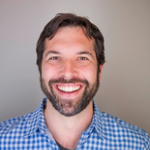 Some of us sell financial services, cleaning products, or in Hootsuite's case, software.
Community building is the foundation on which we've grown from a bootstrapped start-up to a global business with over 10 million users. So how do we, the boring businesses, build community?
At SXSW 2016, Cameron Uganec, Senior Director of Global Brand at Hootsuite, will show you how having a community-driven brand can help your business, and provide practical tips for growing your own.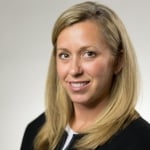 Millennials ignore marketing, skip commercials, and don't click on banner ads. So how do you get the nation's largest living generation to connect with your brand?
Panelists from Hootsuite, Herschel Supply Company, and Crowd Companies will demonstrate the new strategic and creative principles that lie behind effective Millennial marketing. With real examples such as Herschel's #CityLimitless Instagram campaign, Hootsuite's Game of Social Thrones campaign, and examples from Jeremiah Owyang on how "sharing economy" companies (think Airbnb and Uber) have captured the hearts and minds of Millennials, you'll understand why it's more effective to market with Millennials than market to them.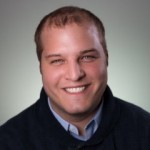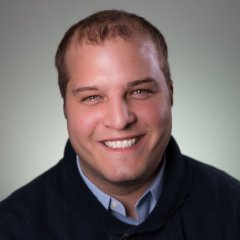 From trendjacking to real-time marketing, brands want to be a part of our world more than ever before.
Whether its rainbow logos in support of marriage equality or throwing buckets of ice on a CEO's head, when brands get involved with social movements, the risks can often be as high as the potential rewards.
Join Kemp Edmonds from Hootsuite as he explores a number of examples, and analyzes the potential benefits—and consequences—of brands aligning with social causes that are making headlines.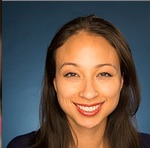 Technology is changing business at an unprecedented rate and traditional education can't keep up. From social media to coding skills, the knowledge-base of the emerging workforce needs rapid iterations. This brings into question the value of a traditional degree that spits talent out into the job market with record-level debts & outdated skill sets.
How did this happen? And what's to be done?
Enter micro-credentials: supplementary, "micro", online courses & certifications from organizations like Udacity, General Assembly & Hootsuite.
Join Kirsten Bailey, Hootsuite's Director of Online Education Products, to learn why our education system is failing us, and what you can do to ensure you're ready for today's competitive workforce.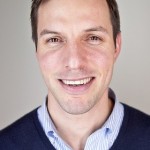 Growth and innovation are the lifeblood of any startup. But as they grow, the systems, processes, and infrastructure created to scale innovation often ends up killing it. At these crossroads, innovation leaders must make a critical choice: Stay tightly aligned with the rest of the organization and get the benefit of scale, or remain autonomous in order to preserve agility and speed to market.
Hootsuite has raised more than $200 Million and grown to almost 1000 people in 6 years. As head of both Corporate Development and Hootsuite's Innovation Lab, Matt Switzer is no stranger to managing the delicate balance between independence and alignment. He'll speak practically and candidly about the challenges and opportunities of leading an innovation team within a high-growth organization, leaving you with clear, actionable takeaways.
Follow the #HootSX hashtag for any updates on our road to SXSW 2016.