Collaborate Efficiently and Securely with Hootsuite's Twitter Teams
As more and more businesses scale social media throughout their organizations, the need for more efficient collaboration has become an urgent challenge. By enabling groups to easily work together, Hootsuite's Twitter teams functionality has become one of our most used features.
Teams allows you to create a hierarchy within your social media dashboard, giving different people within the company different levels of access. It also saves from having to actually share social account passwords within your organization. This isn't only a valuable feature to keep your social accounts secure, it makes it easier to integrate social media into every department and role.
Security advantages for Twitter teams
As more people on your team gain access to your corporate social media accounts, you also face an increased risk of mistakes being made. Hootsuite's Teams functionality drastically reduces that risk for Twitter teams.
Administrators of your social accounts can create a top to bottom structure where people have social media permissions which correspond to their levels of seniority. Teams are completely customizable, and can be shuffled, merged or rearranged as your business and team change. The permission levels are very granular, to the point where a member of your team may only be able to create draft messages for one of your ten accounts, messages which can be approved only by specific team leaders who have publishing abilities.
These features mitigate the risk of mistweets by only giving the most experienced members of your Twitter team the ability to publish messages. It also forces Tweets through a multi-stage approval process, meaning less typos and broken links and more on-brand messaging.
Perhaps the most important security feature, it allows you to give access to social accounts without actually giving out your social passwords. If anyone with access to your account on Hootsuite were to leave your company, an administrator could immediately remove their access to Twitter, Facebook or any other social network.
All of these features are even more valuable when it comes to working with agencies. Agencies can be given access to client accounts to manage particular campaigns, and then have their access revoked as soon as the campaign is concluded.
Scaling social throughout your business
Hootsuite Teams also encourages collaboration across social networks. Users can create Tweets or social campaigns as drafts in the publisher, allowing other teammates to hop in and edit the messaging. The posts can then be viewed by senior managers, who can then encourage further editing or send them out into the world. This collaboration will all take place within the Hootsuite dashboard, saving Twitter teams valuable time that might otherwise be spent sharing documents or emailing back and forth.
Non-profit organization Pacific Wild, based on a remote Island where internet is unreliable, uses Teams to ensure they're sharing great content with their followers every day. Teams on the ground collaborate with teams on Vancouver Island using Hootsuite Teams, as groups share imagery and social messaging back and forth within the dashboard.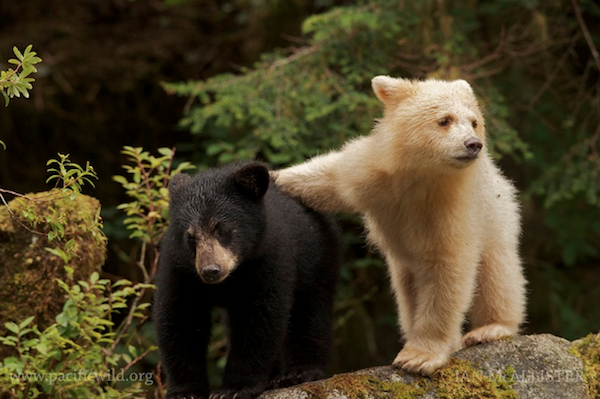 This collaboration also extends to other business functions. Twitter teams using Hootsuite can assign Tweets to other members of the organization. As a result, Tweets from customers can be assigned to the customer service or billing team as necessary. Senior managers can follow all of these assignments to ensure the inquiries are being addressed.
Take ARTE TV for example. This European television network used Hootsuite teams to collaborate across borders. The station's French and German Twitter teams would collaborate bilingually, assigning each other customer service messages in their corresponding languages and translating marketing messaging.
Beyond customer service, people showing an interest in your product could be assigned to your sales team who can then follow up on these leads. You might even see a great piece of content on Twitter and assign it to teammates who might enjoy it or benefit from it. You can actually even share an entire stream, of thought leaders on Facebook for example, with team members. The opportunities for collaboration are many.
How to use Hootsuite's Twitter teams
To create a team
Click your user profile icon on the left-aligned launch menu.
Click Manage beside the organization name.
Click Add a Team.
Create a team

Type team name.
Optional: Click to upload organization image or icon from your device.
Click to select member(s). Only members who have been invited to your organization will populate in the list.
Click to select social network(s). Only social networks that have been added to your organization will populate in the list.
Click Create Team.
To manage team member permissions
Organization permissions define the access and actions a member has for that team.
Click your user profile icon on the left-aligned launch menu.
Click View Teams from your organization's menu box.
Click member's existing permission level, and then select new permission level.