How HootSuite Helps Universities Engage with Students ~ Featured Certified Professional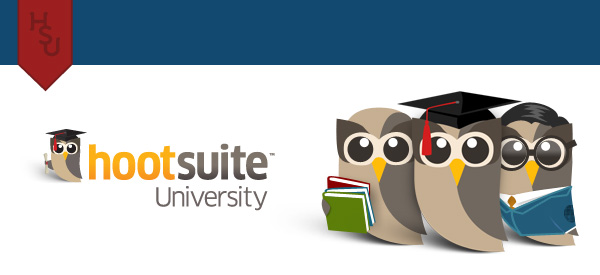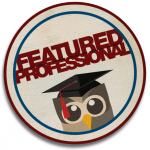 The Featured Certified Professional Series will share the social media stories of our dedicated HootSuite University students, highlighting their unique challenges and accomplishments.
Learn from professionals who are committed and invested in their social media education. This week, we're pleased to introduce Lou Perseghin!
Where do you work?
I'm the Social Media Coordinator at the University of the Arts in Philadelphia, and I'm also a freelancer, offering my clients marketing and social media strategy services.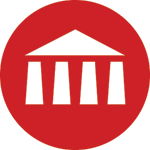 How do you currently use social media in a professional setting?
I work with the Office of Admissions to seek out prospective students online. Using Tumblr, Twitter and sometimes Facebook, the goal is to form a connection with these prospective students and keep them interested and informed about us as a University during the whole process of selecting a college.
As a freelancer, I work with clients on the strategy side, helping build their brand voice and identifying the best practices for them online to ensure consistent, effective messaging and interaction.
What challenges have you faced with social media?
Kids in the 15 – 18 age range have no trouble interacting with brands, but communicating with a college through social media channels can be touchy, because of their pre-existing relationship with social media. They generally use their social networks expecting a reasonable amount of privacy, so when someone from a first-choice college is suddenly seeing their account, it can be intimidating for them. It can be a tough sell to convince them that our social presence is truly just there to help them.
How has HootSuite University helped you address these challenges?

HootSuite University's video content is incredibly useful and easy to follow. And even people with a very limited understanding of social media will come away with a deep understanding of the product.
HootSuite University's #HSUChats are also a great recurring resource to connect and gain higher level insight into the social space from others in the industry. The topics are thoughtful, and the participants are truly engaged and want to talk shop.
How has HootSuite helped you manage and grow your professional social media presence?
I am constantly using the geo-targeted search capabilities and have a rotating list of keywords that I switch up based on where we are in the enrollment cycle at what time of year. This allows me to interact in a very targeted way with potential students who are interested in specific search terms i.e. "art school," "Philly AND art school,", "financial aid AND art," etc. This allows me to engage with prospective students within the context of those search terms, helping them to understand that we're there to help and interested in the same things.
Being able manage lists via drag and drop has also been essential. When I follow someone new, I can simply add them to one or more lists; it reduces the 'noise' and ensures that I will be able to interact on a much more regular basis. The single screen interface allows me to keep up with my 'real people' and 'social media' list as well as clients, mentions and messages. I find that more than any other interface, HootSuite keeps me from missing relevant information, making me much more efficient and effective, and more reliable because of it.
Thanks for sharing his social media story with us, Lou! Stay tuned for more insight and lessons from our dedicated and certified HootSuite University students.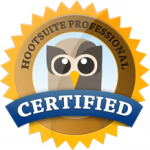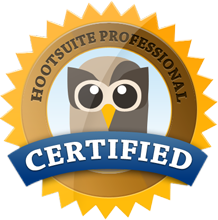 Interested in continuing your social media education? As a HootSuite University student, you'll enjoy continued access to our Lecture Series, social media courseware and HootSuite Certification Program. Learn more!