HootSuite Ready For Secure and Seamless Transition of Wildfire Users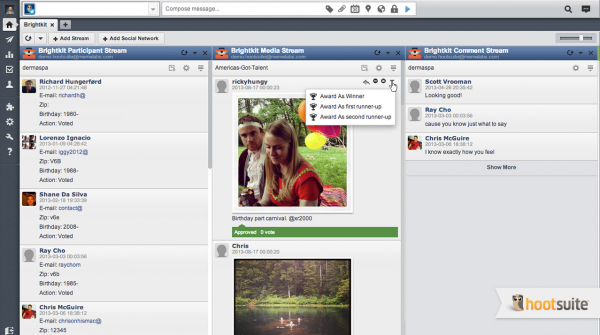 Two years after being acquired by Google, social marketing tool Wildfire is being sunsetted. Some Wildfire customers seeking an alternative platform to manage their social media efforts have turned to HootSuite as a trusted long-term partner. HootSuite offers secure and seamless migration for small, medium, and large Wildfire customers onto HootSuite's Social Relationship Platform (SRP).
HootSuite is the world's most widely-used SRP, trusted by over 8 million global customers, including more than 1,200 enterprises and 744 of the Fortune 1,000 companies. HootSuite also has the largest SRP open ecosystem, with over 1.4 million app installs.
To learn more about HootSuite and how to manage social promotional campaigns with our platform, watch a special webinar right now.
Among HootSuite's key integrations is Brightkit. Brightkit's self-serve toolkit enables brands and agencies to launch powerful social contests and campaigns in minutes. This tool helps you generate leads, engage your fans, and bring your online audience to life using Facebook apps, social streams and more. The HootSuite Brightkit app allows brands to manage, moderate, and amplify all of those promotions right from the HootSuite dashboard.
Want to learn more? HootSuite representatives are available to help you identify how we can best meet your needs.