#HootTip: How to Change the Language in the #HootSuite Dashboard
The greatest thing about social media is the bridge it creates across the diverse cultures that are spread throughout the globe. People from all over the world can communicate and exchange messages in an instant. The HootSuite Dashboard is designed to support the diversity  of languages found throughout the world. To help get you acquainted with the Dashboard's functionality, we have an all new HootTip all about a handy HootSuite feature.
Changing the Language in the Dashboard
The HootSuite Owls come from all over the world, and bring an eclectic mix of both culture and language. We've worked with our diverse international users to translate the Dashboard in multiple languages through HootSuite's crowdsourced Translation Project. Whether you're working in Japanese, Spanish, or Korean, we've got you covered.
Here's How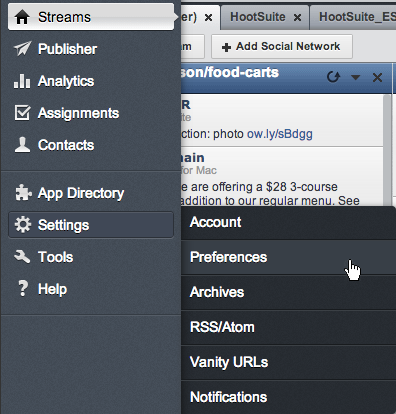 Open up your HootSuite account, click the settings icon, then select Preferences.
This will bring up an option that says "Language:" under the General tab. 
Click the arrow button, select your preferred language and HootSuite will automatically refresh your window with the new language!
Like many updates, we've added these handy features based on your helpful feedback. What's your next idea? Also, keep an eye out for a new #HootTip each week – they're short, sweet and re-Tweetable so you can share your HootSuite expertise with your friends and followers. Some lucky RTers may just find themselves with a #HootKit… It's our way of saying "thanks for spreading the word."