How Canada's Leading Hospitality Brand Built its Social Media Strategy
"Having a digital-first strategy helped our company achieve its most successful year in Canadian history," says Humza Teherany, the chief innovation officer at Compass Group Canada.
Compass Group is a global food services organization that operates cafeterias and cafes at universities, hospitals, and corporate campuses. It is the sixth largest employer in the world with over 500,000 employees in 50 countries. It is also the largest franchisee owner of brands like Tim Hortons, Starbucks, and Pizza Pizza.
We spoke with Humza to discuss how the organization uses digital—and, more specifically, social media—as a differentiator amongst competition. Compass Group Canada is setting new sales growth standards for business to business (B2B) companies by using digital to become more relevant, cost-effective, and consumer-focused.
"It doesn't matter what kind of space you're in," Humza tells us, "Everybody likes to go into a retail store and have some sort of "wow" moment. Whether you're buying a coffee or an iPad, people remember those experiences.
"Our customers want great experiences and social media can be a big part of that. We think of social under the lens of marketing. Great marketing drives business results."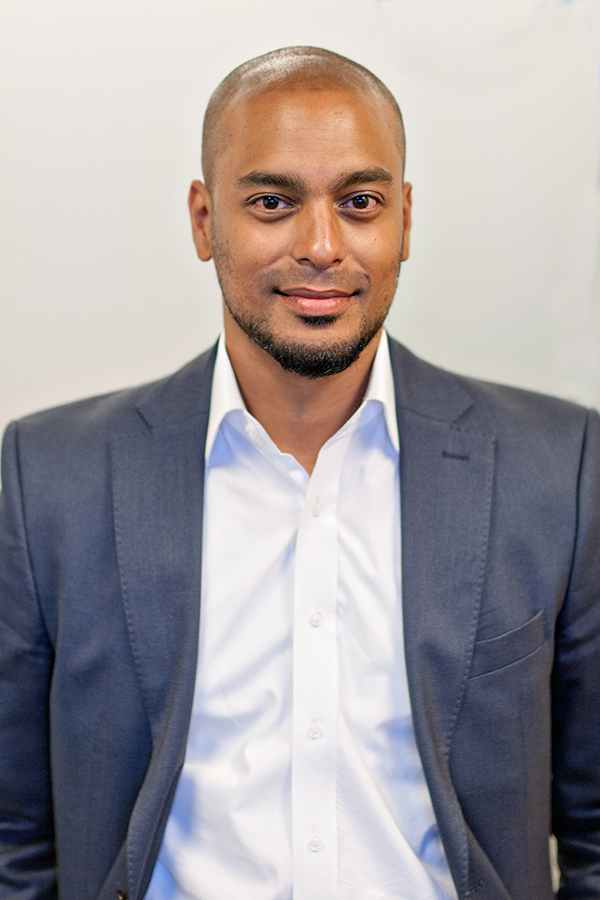 "Great experiences drive our same-store sales growth and bottom line"
The organization is no stranger to technological innovation to improve services. In the past, teams have launched mobile payments and apps to eliminate customer lineups as well as highly-targeted marketing campaigns that offer products at just the right moment. This year, Compass Group Canada built an industry-leading platform called Digital Hospitality. This customizable mobile experience platform aims to improve the consumer and retail operator experience based on data.
As another important component of their marketing efforts, Compass Group uses social media through the Hootsuite platform to understand customer sentiment and to discover what resonates most with their audience. For example, Humza and his team engage customers who may not have come into the cafe through great marketing and engagement on social media.
"We're not using social media to constantly sell, but to engage people," Humza says. "We want to draw people into our retail locations and bring them back time and again. We do that through marketing, promoting, and engaging on social."
Compass Group Canada uses Hootsuite to collaborate with many major college and universities across the country. For example, they have access to one million out of three million higher education students. Growth in consumer engagement, even by a few percentage points, helps us grow and provide services that people love.
Great experiences drive our same-store sales growth and contribute to the bottom line. A great social program that includes marketing and listening supports that. If we engage people with amazing experiences that cover mobile and social—and use analytics to understand exactly what's taking place—then we lead the marketplace. This is why we chose Hootsuite.

– Humza Teherany
Social media data drives new business development
Compass Group Canada also uses social media to drive new business development. They do this by understanding intelligence about prospective customers with Hootsuite via uberVU. "When we show up for an RFP to compete for our services, we're not just competing on price or chefs or food quality," Humza recently told The Globe and Mail in a piece about the company's innovation.
Staying on top of technological innovation
Compass Group Canada aims to be the most progressive, digitally connected company and uses Hootsuite to achieve this goal from an educational and tool perspective. Starting with a select group of university customers such as McGill University, Simon Fraser University, University of Toronto Mississauga, and Trent University, the company empowers local marketing managers to create great retail and customer service experiences for consumers.
Together, Hootsuite and Compass Group Canada developed a social playbook as a resource for social media managers to understand guidelines, content, engagement, and measurement. This allowed executive teams to give local managers autonomy to build their own content and be creative, while having control of scale.
Local marketing managers listen in on social conversations and use Hootsuite to understand sentiment and feedback. They use that information to drive decision-making around menus, special requests, and offers.
Final thoughts
Without social media, Humza believes they'd be missing a great opportunity. "Without having a business partner like Hootsuite to help us navigate and decide what to do next in this ever-changing space, we'd never know if we should change our tactics, tie it into our regular field marketing, or update business strategies based on new technologies," he says.
In closing, Humza advises other B2B organizations to:
Fail fast, learn, and change

Use great software—large user-bases like social networks constantly pull data, so make sure you understand the software and know how to use it

Find a great partner—you need someone who gets it and understands what's happening now and in the future—that's why Compass Group chose Hootsuite
"In order to gain an edge on the next big thing, you need a great business partner," Humza says in closing.