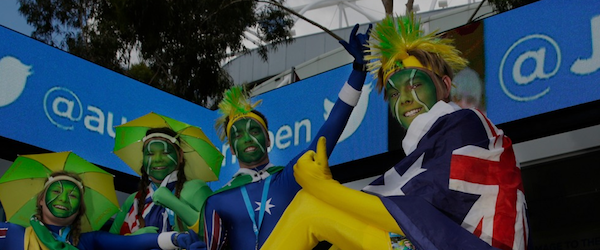 How the Australian Open Engaged Fans and Increased its Social Media Audience by 300k in 2 Weeks
Discover how one of the world's largest tennis tournaments leveraged social media to generate its highest ticket sales ever
Since 1905, the Australian Open has been tennis' most important international Grand Slam tournament. Taking place in January each year, the Australian Open is the traditional kick-off to tennis' premier tournament season—followed by the French Open, Wimbledon, and the US Open.

What they did
Increasing social media activity to boost awareness and sales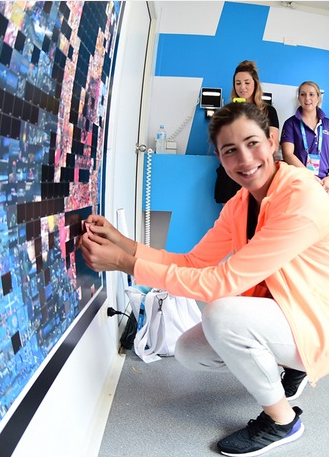 During the Australian Open 2015, Tennis Australia—the organisation behind the tournament and driver of its social media campaign—took on the task of increasing tournament awareness and accelerating ticket sales using social media marketing.
To achieve these objectives, the team at Tennis Australia created a comprehensive social media campaign that aimed to increase fan engagement across each of their social media profiles leading up to and during the tournament.
To keep their large community engaged at all times, the organisation employs a staff of seven—six staff at the event and one overseas to keep the conversation going at night with their international following.
Targeted social media campaigns were created on Twitter (#ausopen) and Instagram (#AOselfie) to spark fan engagement. To further build audience delight, attending fans were encouraged to print and post their #AOselfie Instagrams at the event's photo booth, Social Shack.
"Social media at the Australian Open has been instrumental in keeping our fans engaged and our sponsors happy. It ultimately provides a platform to increase interest in our sport." – Kim Trengove, digital and publishing manager at Tennis Australia.
How they did it
The Australian Open's social media team engaged Hootsuite to help them proactively manage their content and provide real-time interaction with their fan base.
Scheduling and publishing content
Throughout the tournament, the team used Hootsuite to publish and track their real-time event coverage across social networks. For fixed content, such as upcoming match times and tour dates, the team used Hootsuite's scheduling feature to upload and schedule their content in advance.
Listening and responding to engagement
The team utilized Hootsuite's streams feature to monitor mentions of their campaign hashtags and respond in real time to fan questions, across each of their social media channels, from a single dashboard.
"Hootsuite streams allowed us to closely monitor all relevant Australian Open conversations and respond to fans when required. It also allowed us to tap into other conversations where fans may not have known we existed." – Joel Smith, social media manager at Tennis Australia.
The results
Using social media strategy to drive record-breaking ticket sales
By creating a strategic social media campaign, backed by Hootsuite's publishing, scheduling, and monitoring features, the Australian Open (@australianopen) successfully grew its social media audience by 300K while also reaching record-breaking ticket sales.
Throughout the campaign, the Australian Open website attracted 14.3 million unique visitors. Their Twitter campaign #ausopen generated 908K+ Tweets. Over 13,000 Instagram #AOselfies were printed and posted in its Social Shack photo booth. Tennis Australia, the team behind the Australian Open's digital campaign, was also awarded the 2015 Victorian iAward for their innovative social campaign.
The Australian Open's social media team was able to achieve tangible results while using Hootsuite to:
Listen and respond to fan mentions and questions in real time
Schedule and publish tournament updates and announcements
Manage each of their social media channels from a single dashboard
Looking to increase your sales with social media?
Start your free 30-day trial of Hootsuite Pro today