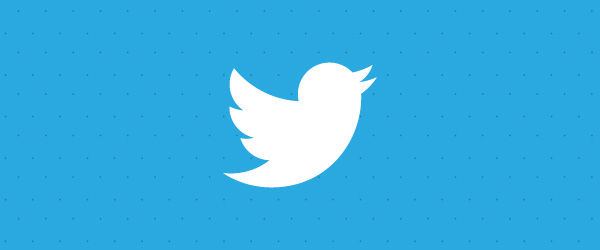 How to Drive Leads for One Third of the Cost
As one of the world's most widely used social relationship platforms, Hootsuite has social baked into our DNA. Four years ago, we were a scrappy startup with very few resources. We had to rely on the most efficient, affordable channels available to us.
That's why, our marketing department was built around content and social platforms. Since then, Twitter Ads has allowed us to scale, increase reach and fuel demand generation.
Together with our Paid Social Lead Andy Au (@andy_au), I've put together our top four insights for driving real results with Twitter.
Tip #1: Use Organic Success to Inform Paid Strategy
We believe that social advertising is different than media buying for other channels. Paid social needs to be closely integrated with organic social activities. It's an integral relationship that forms the foundation of our strategy. In fact, our social team manages our Twitter Ads.
With all our daily content and demand generation campaigns, we'll test the content organically first. After sending out a few Tweets, you can quickly see which messages are getting the best click-through rates, the most form-fills and the most conversions.
We then take those learnings and create our Twitter Ads. For example, an organic Tweet highlighting a thought leadership piece written by our CEO Ryan Holmes instantly surpassed 30 Retweets. We recognized that people liked it, so we promoted it and the huge engagement continued with an average rate of 4.71% (industry average for B2B is 1%).
Facebook may not be the king for much longer. Read about the next big social networks: http://t.co/Yv5rajVSL8

— Hootsuite (@hootsuite) May 23, 2013
Tip #2: Reach the Right Audience
One of the advantages of Twitter Ads is being able to target audiences quite specifically. We can create one white paper on, say, "Social Selling" and localize it for the Mexican and German markets. Twitter then allows us to use geo- and language-targeting to be very specific about promoting that content in those markets.
¿Tienes una guía de redes sociales para tu equipo de ventas? Nosotros sí: http://t.co/cPAYF0jFfG — Hootsuite (@hootsuite) April 21, 2014
Haben Sie eine Anleitung zum Umgang mit den Sozialen Medien für Ihr Vertriebsteam? Wir schon: http://t.co/RnFegLrTOI

— Hootsuite (@hootsuite) May 9, 2014
We take the same approach to verticals. For example, if we have an auto focused e-book, we target our Promoted Tweets to our core audience of automotive marketing professionals — not the thousands of fans of specific brands, like @Ford or @Honda. We would instead target thought leaders within the industry like Scott Monty (@ScottMonty), previously Ford's Digital & Multimedia Communications Manager.
Download the Financial Services Guide to Implementing a Social Media Strategy: http://t.co/QSdqUuAUXS — Hootsuite (@hootsuite) February 18, 2014
We put a lot of resources into this type of targeting because we've found the better your list of @usernames to target, the better the quality of leads you get.
Tip #3: Focus on Qualified Clicks for Direct Response Campaigns
We promote two types of content via Twitter Ads: ungated content (free content requiring no email address for access) and gated content (free content requiring an email). Ungated content includes thought leadership, tutorials, how-tos and product launch content.
Social media is hard for non-users to understand, so why not make it easy for them? http://t.co/NKmuQ0Koue

— Hootsuite (@hootsuite) May 14, 2014
Gated content encompasses white papers and helps us meet our demand generation goals. Because we pay per engagement, we've found that it's really important to be clear about what people can expect on the other side of the Tweet. Essentially, we try to do the opposite of link-baiting. When you are actually putting money behind a Tweet, you want to drive the most qualified clicks or engagement possible. Putting multiple hashtags or links can work against you when you have very specific goals of driving traffic to a landing page.
Social customer service is the future of customer satisfaction: http://t.co/mvWuVdEKmf Download our free whitepaper to learn more — Hootsuite (@hootsuite) May 15, 2014

We are able to track the ROI from Twitter leads right down to revenue. Overall, Twitter Ads have been one-third the cost of other paid channels we use to drive enterprise leads. Given the ROI we have seen for demand generation, we plan to allocate increasing budget to Twitter Ads.
Tip #4: Drive Business Goals Beyond Demand Generation
Although Twitter is very successful compared to other channels for ROI, we rely on Twitter across departments including recruitment and marketing objectives like brand awareness.
Help HootSuite find an experienced Social Media/Blog Manager: http://t.co/Bbp7ykUJoq Pass this post on to your talented friends

— Hootsuite (@hootsuite) December 4, 2013
One recent purely brand campaign on Twitter was very successful. Leading up to the season premiere of the popular HBO series, we recreated the opening sequence for "Game of Thrones" in a video that reimagines the show's Seven Kingdoms as the major social networks.
What if the Game of Thrones houses were replaced by social networks? http://t.co/yyLZhm6W3y #GameOfSocial — Hootsuite (@hootsuite) April 4, 2014
We were able to drive tremendous buzz (capturing media attention from Time, AdWeekand Fast Company) and over 800,000 views to our video. In the end, that goes back to our core philosophy of sharing great content, watching how it builds organically and then investing some money to further broaden the reach.