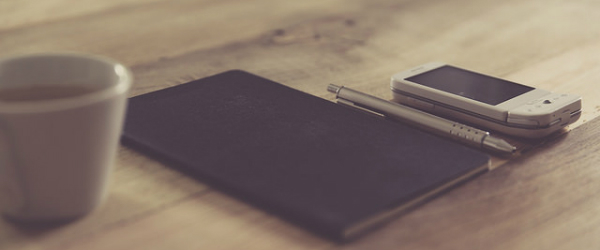 How To Manage Social Media Anywhere, Anytime
Managing social media doesn't just happen on your laptop or at your desk—it happens anytime and anywhere. Widespread mobile adoption has created a need for businesses to have a round-the-clock social media presence. Since most businesses can't be open 24/7, and most employees can't legally be at their desk for more than 8 hours at a time, the need to manage social media anywhere has risen.
It's time for all businesses, big or small, to think about taking their social media management mobile to keep up with their social media presence. Below are some tips on how to manage social media on the go, as well as a mobile guide for small businesses.
Here are 3 tips to manage social media on the go
Download a social media management app
Continue managing social media even when you are away from the office by downloading your social media management app on your mobile device. For example, if you use Hootsuite to manage social media, download the Hootsuite Mobile App. This will allow you to stay connected with your social media community, and be one step ahead of your competitors. You'll be able to post to your channels and manage your social profiles anywhere, anytime.
Set up your social media management mobile app for success
Once you have your social media management mobile app downloaded, be sure to set yourself up for success by connecting all your social networks to your mobile app, as well as set up any necessary features like keyword search streams. With the Hootsuite mobile app, you can easily replicate what you have on your web dashboard onto your mobile app by simply logging in with the same username and password that you use on the web dashboard. Keep in mind though, some social networks are not available on your Hootsuite mobile app—among them are Google+, LinkedIn, and any of the apps in the Hootsuite app directory.
Turn on your push notifications
With the environment of social media functioning on a nonstop 24/7 cycle, it's important for anyone managing social media to stay connected and to be in the know. You can do this by making sure your mobile push notifications are turned on for your social media management app. For some people this is natural, but many need a reminder to turn on your push notifications. By doing this, you'll be able to stay in the know and be notified instantly if any social media emergencies arise. Last thing you want is to miss a notification that can ruin your company's social media reputation.
Learn more about how to manage social media on the go with this mobile for business guide
Manage social media anywhere and anytime with Hootsuite.
Download the Hootsuite mobile app today!